Every story has a beginning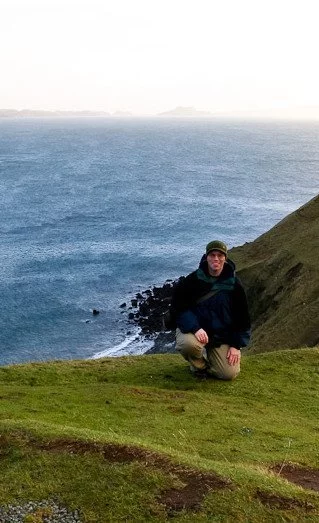 The abbreviated version of the story of my life before becoming a visual artist is simply that I was born and raised in a small town, completed college, and moved to Atlanta, Georgia, where I worked as a project manager. I wish I had discovered my love of visual art at an early age, but that was not the case. That stretch of my life played out with a passing interest in taking pictures, but nothing that could be described as a deep and abiding love for photography.
It was actually something of an accident or perhaps a twist of fate.
I was bitten by a radioactive spider…
Oh, no actually, I was bitten, but it was by the travel bug. After only a couple of international trips, I fell deeply in love with traveling. Each time I returned, I had friends and family who expressed a lot of interest in my photos. I'm honestly not sure if they saw the seeds of my future or if they just appreciated seeing those places through my eyes. Whatever the case, their encouragement spurred me to delve deeper into the art of photography.
Finding my voice as a visual artist
It wasn't long before I took a night class to learn the basics of operating a camera. In that class I moved beyond the automatic functions of a camera. I learned not just the basics of composition but how to pick what settings I wanted to achieve the images I wanted to make.
After that class was complete, the rest of my training was self-directed. I think actually going out and experimenting and trying new things was the key to finding my own voice as a visual artist.
As I found my own voice in my art, I also began to learn the ropes of selling my art online through print on demand sites as well as participating in some small photography shows in Atlanta. Those first attempts proved surprisingly fruitful.
The story of my journey as a visual artist, as you can see, was not a straight line. In fact, I never made a conscious decision to switch my path to that of a visual artist. I left my position as a project manager in 2009 with the intention of taking a small career break to travel. I have in fact traveled, but I also began to push my art with more intensity and, well, you know that line about life being what happens when we make other plans? That's what happened to me.
The visual artist today
Thus we find ourselves in the present. I have been following my yen as a visual artist for over a decade now and much of that time it's been my full time career. My artwork decorates more walls than I would have ever dreamed when this adventure began!
My work has also been licensed for use in advertising, mass-produced posters, book covers, and other projects. I am continually amazed by the opportunities for visual art to not only decorate our homes and commercial spaces but to help tell stories in other media designs. We do live in an incredibly and increasingly visual world, don't we?
I hope this brief narrative helped shed a little light on the character of the person behind my artwork. If you have questions about me or my work, please ask them.
Did you read about me before seeing my work? If so, I hope you'll take a wander through my visual art gallery.
If you appreciate my style, please be sure to sign up for news updates in the footer of this site.