Above The Rest – Atlanta Skyscraper Print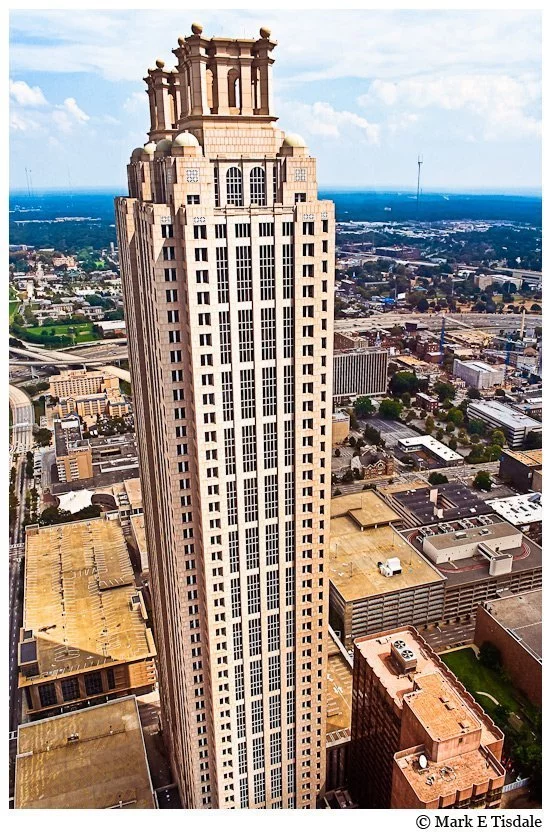 Pictured here is one of the office tower's in downtown Atlanta. I love the architecture of this building. I've read it described as post-modern architecture in style. To my eye, it's reminiscent of art deco or at least inspired by that architectural style, even if it was built in the early 1990's.
It reminded me a lot of the looming buildings seen in early 20th century cartoons. How about you, can you see the influence in either the architecture or perhaps my unconscious framing of the subject?
The angle in my photo of this Atlanta Skyscraper was achieved from a neighboring observation deck. From this vantage point, 191 Peachtree Tower appears to loom far above the skyline. Of course if viewed from other directions, this Atlanta skyscraper is one of many office and hotel towers that make up the downtown and Midtown skylines.
I'm glad that this vantage point gave the opportunity to isolate this one skyscraper from the rest of the crowded Atlanta skyline. It definitely stands on its own in terms of being a subject in the art print this way.
Note: A black and white version of this art print will also be on view as part of an exhibit on the Castleberry Hill Art Stroll at the Granite Room on November 23rd.