When I was in New York, I took several bus tours in an effort to get my bearings and see the main sights. Probably given the short time I had, it was too many bus tours but I got the buffet! Anyway, one of my favorite comments of the trip came on a bus. The tour guide was already a bit… different…  but then traffic or construction or something unexpected caused a street to be closed and suddenly our bus was hurtling down a nondescript street that she had nothing planned to say about. No buildings where Lincoln or George Washington slept, no drama. Searching for words to fill the silence, she stated, "this is… this is…  generic New York." In a way, it's an apt description. There's much of New York that is somehow quintessentially New York but otherwise nothing special.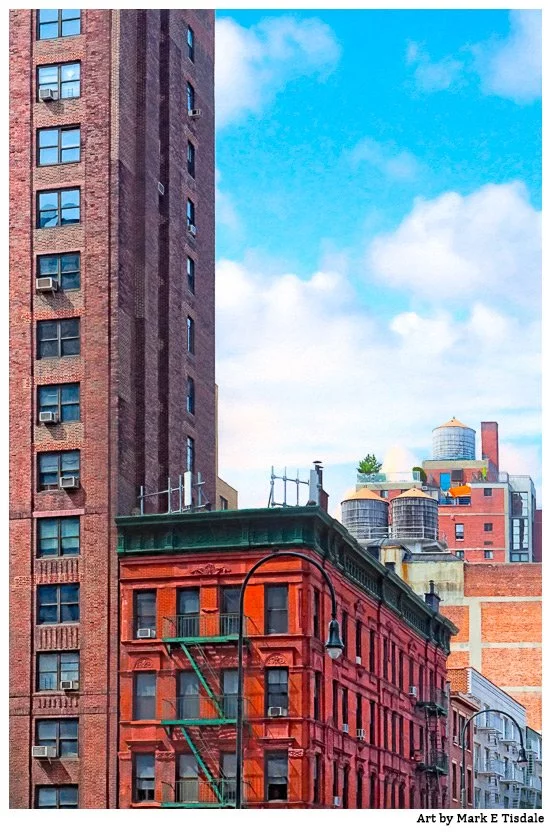 Although this wasn't photo wasn't taken at that moment, this is the picture that I look at and think most of that moment, which is, of course, how it earned its title. This is quintessential New York, brick and stone buildings of various ages and sizes reaching for the sky and the omnipresent water towers. I look at this picture and it just seems to exude New York City for me. How about you?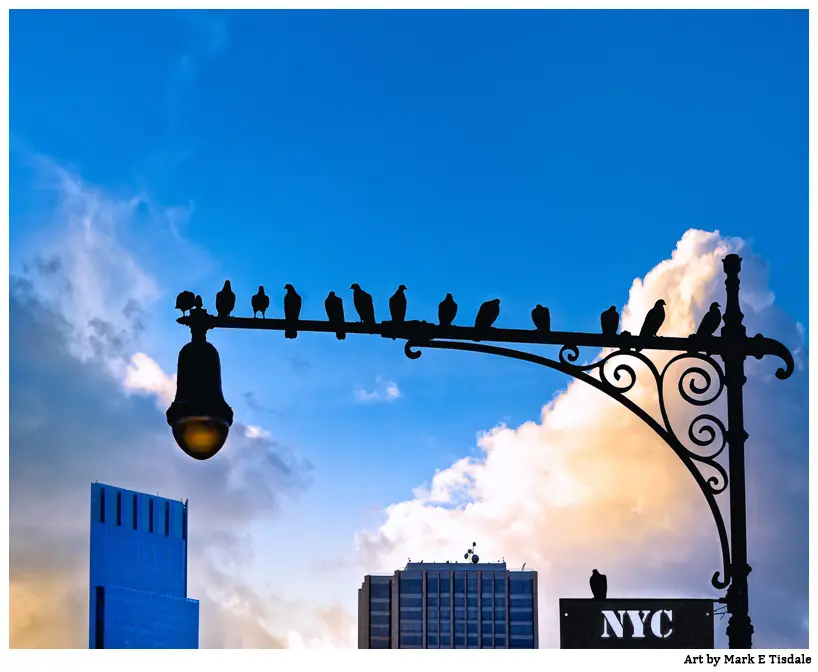 This photo was actually taken from a bus as well, it's one of the few places where one would be that the top of the light poles would be at this angle and so close you could reach out to them on occasion. The fun part of this picture for me is the cluster of birds standing vigil over the city below them. It's almost as crowded up there as on the streets! Even more amusing is the solo bird on the next flight down. Was he a loner at heart? Did he dream of leaving the big city behind one day?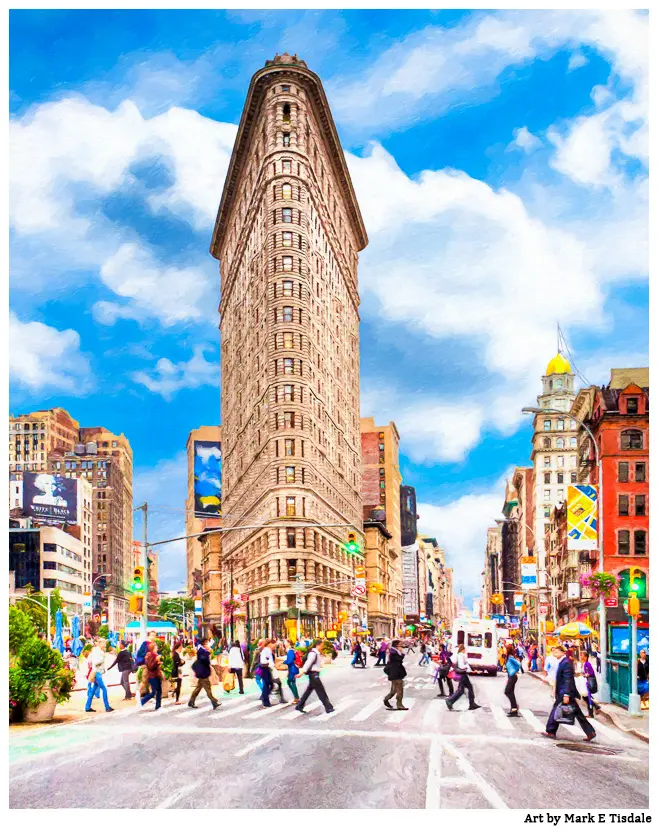 While there are many classically New York buildings, one that I had wanted to see quite some time is New York's Flatiron, pictured here.  I would say it's a unique triangular building, but there are actually a number of them built in this same style and fashion of varying heights.  I believe most were around the turn of the century.  This one was completed in 1902.  I've actually seen two more, the one in downtown Atlanta near Woodruff Park, and one in Asheville, NC.  While New York's is taller, the Atlanta one is actually a bit older.  All of them were skyscrapers in their day and all are dwarfed in our modern times.  The New York City Flatiron is much photographed so I went in a more graphical art direction with this view of the famous building.
If you enjoyed these photos of New York City, I hope you take a stroll through my online gallery: