It's no secret that London is one of my favorite cities, and all the buzz about the Olympics this summer and the Queen's Diamond Jubilee has certainly made me nostalgic. I can't believe I haven't been to London since 2008! I would love to rectify that situation but the opportunity and funds haven't shown themselves, so for now my return trip there is just a dream.
Keeping in mind how long it's been since I've been to London and the utterly obvious fact I don't live there, it's not the norm for me to have new work to add to my London print collection! So, I have to say it gives me a little warm spot inside to show off this new piece of photo art to you all! And yes, I'm 100% sure it's not in fact heart burn that I'm feeling.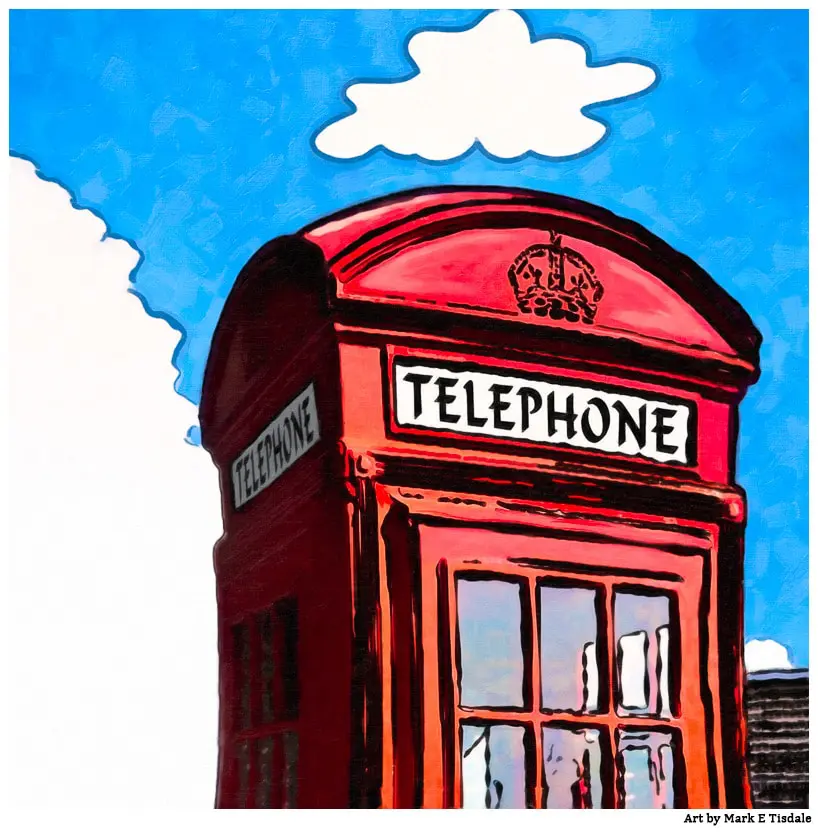 It's funny how random creation can sometimes be. Off and on as I've had time, I've was creating some collage posters for one of my shops. I was working on a poster featuring a collection of my pictures of those iconic red British telephone boxes and needed a photo in a square format. The one for that poster differs a bit but was ultimately the inspiration for the photo art you see above. The original photo that's the basis for it was taken along the Thames  in the heart of the city, although there's very little evidence of London itself in this picture. With the backdrop of the big blue sky and clouds, it could really be practically anywhere in the British Isles.
I think that lack of an readily obvious location that makes this picture very representative of Anywhere, Great Britain. Maybe it's just me, but the illustrative feeling of the textures I added married with the bright colors of this piece make me smile each time I see it and I hope the feeling is that same for you guys out there when you see it!
Hope you enjoyed this new work and yes it does join a few of my Galway scenes on introductory pricing through the end of May for those who see a possible gift or have an empty spot waiting in your home.