Crossroads Store – Rural Southern Americana
There will always be a soft spot in my heart for pictures of lonesome back-roads – real Americana.  So many of the places pictured in them used to be the site of some small community. Cars opened up our world, but amongst the costs was the loss of these small places.  Of course, some people simply moved away, but those that didn't went to shop in nearby cities.  The communities some of our grandparents called home have simply become highway signs noting their location and little more.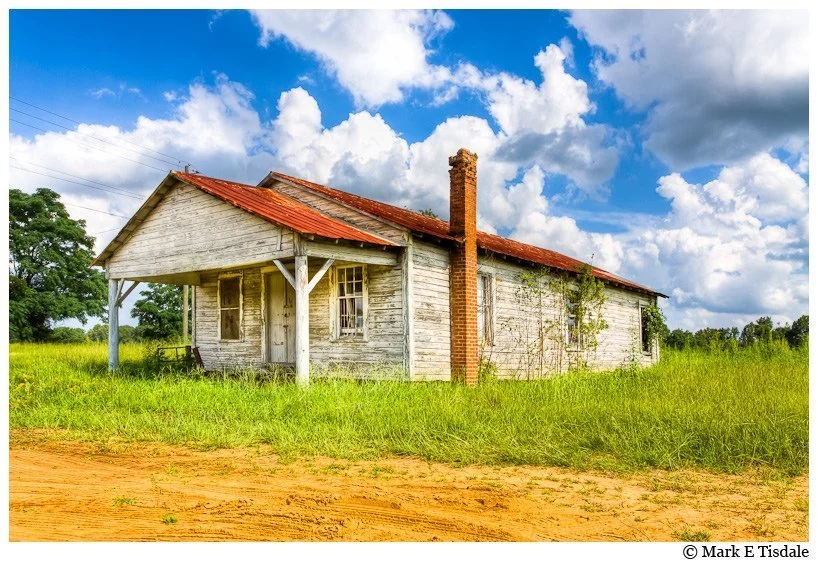 This Americana picture is from rural Crisp County in South Georgia.  I had spent a day wandering through small towns and in late afternoon came across a dirt road.  The street sign said its name was Crossroads Store Road. Intrigued, I decided to follow it awhile.  I don't know for sure that this photo is of the mythical Crossroads store, but it was at a crossroad nonetheless.  The old chipping white paint has a lot of texture and the natural pallet of the earth and sky just really puts this photo over the top for me.
Would love to hear from anyone with a history of this place or from those of you who enjoy these types of places as well in the comments!
If you liked this, you may like some of the other pictures from my American Print Galleries.