Downtown Americus Georgia – Windsor Hotel Art Print
Despite being close to Americus a real photo walk there is still on the agenda, but I have a photo of Americus' landmark hotel that I love.
Americus was founded in 1832 and for decades was just a small town where the Sumter county courthouse was located.  After the arrival of the railroad, the city became a cotton distribution center and one of the top 10 largest cities in the state and the "Metropolis of Southwest Georgia."  It was in this atmosphere that a large hotel, the Windsor opened in Americus in June of 1892.  This mammoth nod to the Victorian era managed to remain active into the 1970's when it finally sputtered into silence.  By the 1980's, Americus was set to revive the Windsor, which reopened as a tourist destination a second time in 1990.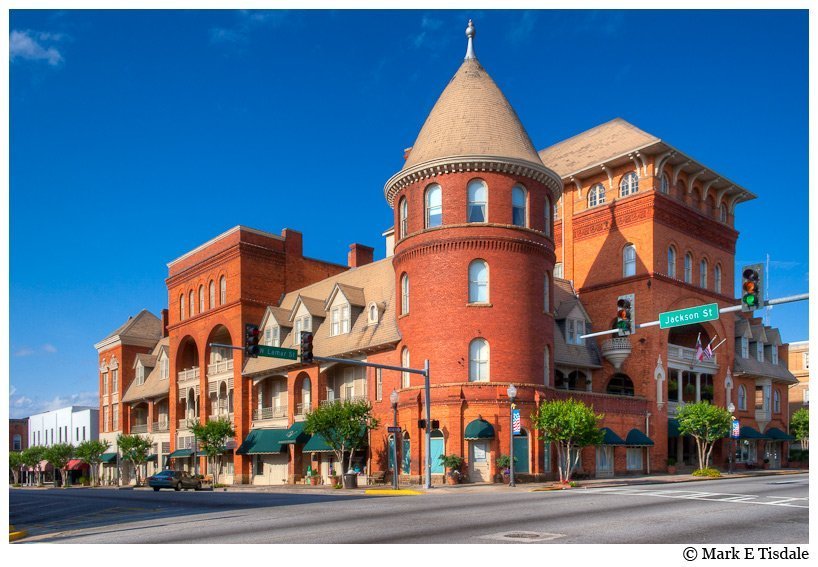 My early memories of the Windsor are not of the beautiful Victorian building pictured above. Unfortunately I was little when the hotel was awaiting resurrection, but seeing it in person or in my photo will always bring a smile to my face. It's as if Americus has a small fairy tale castle nestled in its heart, don't you think?