One thing about visiting Ireland in the winter, I got to see an awful lot of the places I saw after the sun went down – if it ever, in fact, came up at all.  Luckily, I love night photos, and I believe I came away with some good ones in Dublin, the stately capital of the Irish Republic.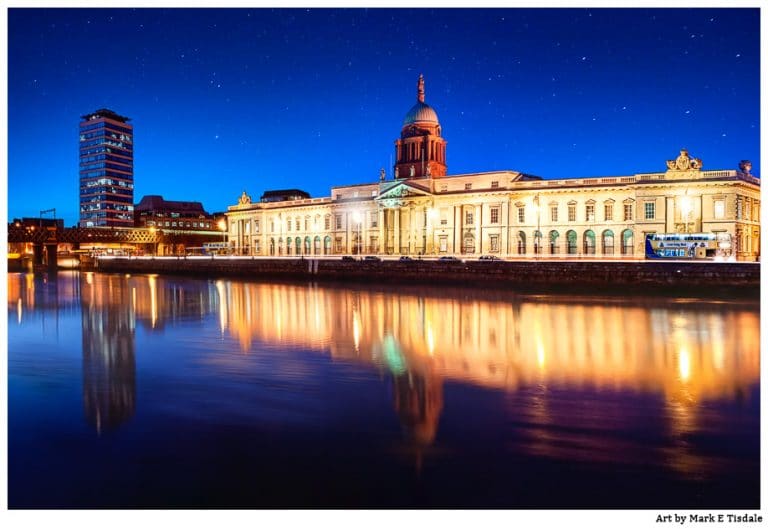 One of many beautiful pictures from the River Liffey, the old Custom House.  It was built in the 18th century in the neoclassical style.  It's function as a custom house was lost over time as ships grew larger and the port moved further down river.  The building was damaged during the fight for Irish independence but it was rebuilt.  This shot was taken on an especially clear evening at dusk, hence the deep blues.  I personally love city lights reflecting on water, so this is an instant favorite for me.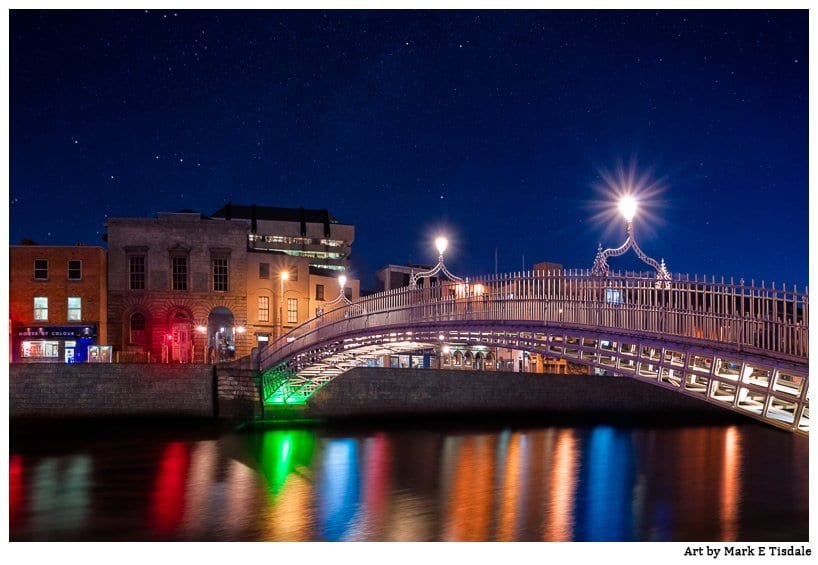 Speaking of night lights reflecting on water, here's a veritable water color of lights from Dublin's well known Ha'Penny Bridge.  This picture shows the early 19th century pedestrian bridge, Ireland's first cast iron bridge. For over a century, it cost a half penny to cross the bridge, hence it's name today.  On a long exposure photo like this, the people moving across the bridge become at best ghosts, but I assure you there was plenty of traffic across this lovely bridge near Temple Bar.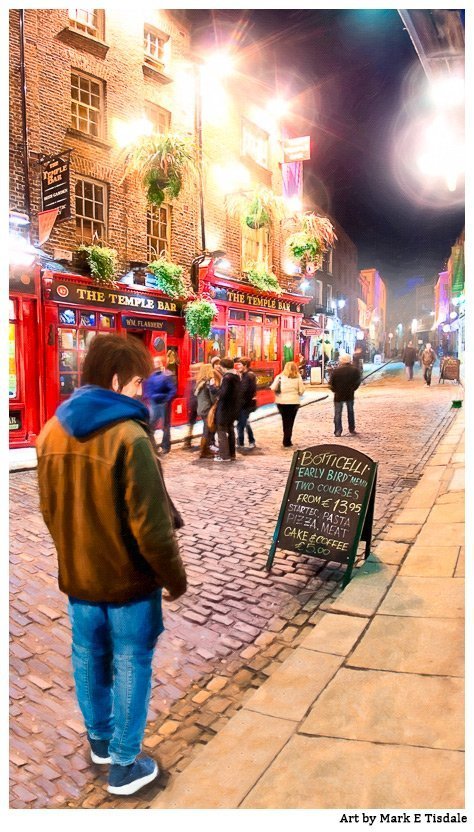 Speaking of Temple Bar, this was where I wandered on my last night in Dublin.  I took quite a few fisheye photos that I really liked, but managed somehow to pare it down to only a few for prints. This picture is one of my fav's, because of the shutter speed, there's a good deal of motion blur to the people, which adds to the feeling of energy and movement from this place.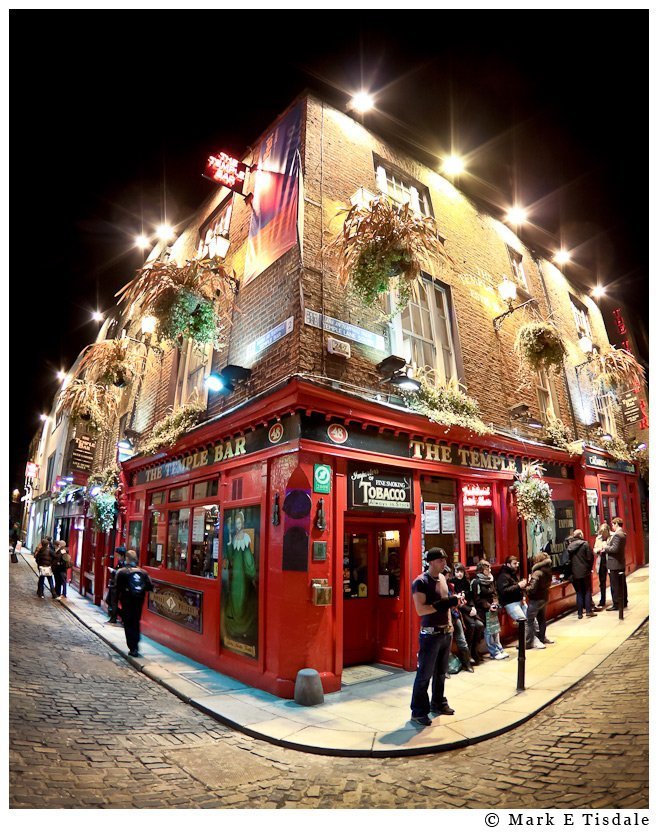 One last night photo from Dublin, and, yes, another from Temple Bar. This picture really captures some of the character of the area from the vintage architecture to the people standing outside The Temple Bar. I've already sold multiple prints of this photo, in fact I had someone contact me for a print before I had even got around to editing any Dublin pictures for prints, which is pretty awesome!
Hope you enjoyed these pictures, there are more prints from Dublin and around Ireland available for you to enjoy.