Traditional sailboats that have plied the Nile for ages still use this ancient highway today.  These wooden boats with lateen sails are mostly pleasure craft these days but in the past would have been one of the main ways of moving goods and people.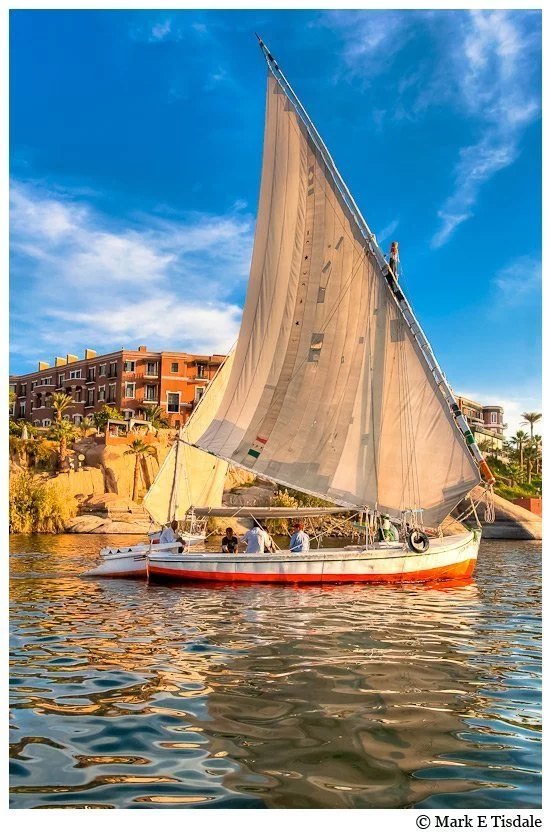 In this photo, the strong contrast accentuates the darkness of the waters and the reflection of the boat.  The sails also pop against the dark blue skies.  This sailboat is likely only out for a quick look at the sights near Aswan.  Most of the Felucca today travel either around or between either Luxor and/or Aswan.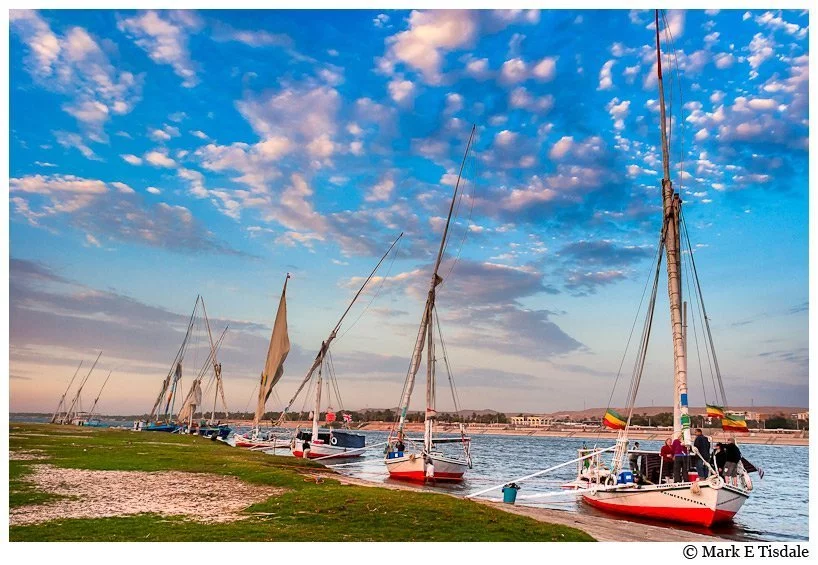 This flotilla of feluccas were not traveling together, but all beached at the same spot to spend the night.  this was actually from my group's first evening on the Nile.  We're still very near Aswan having made little progress with winds that were too aggressive.  Lovely warm light against the boats and that fantastic cloud filled sky were well worth not making it very far that day. There's something very graceful about sailboats, even beached awaiting another day.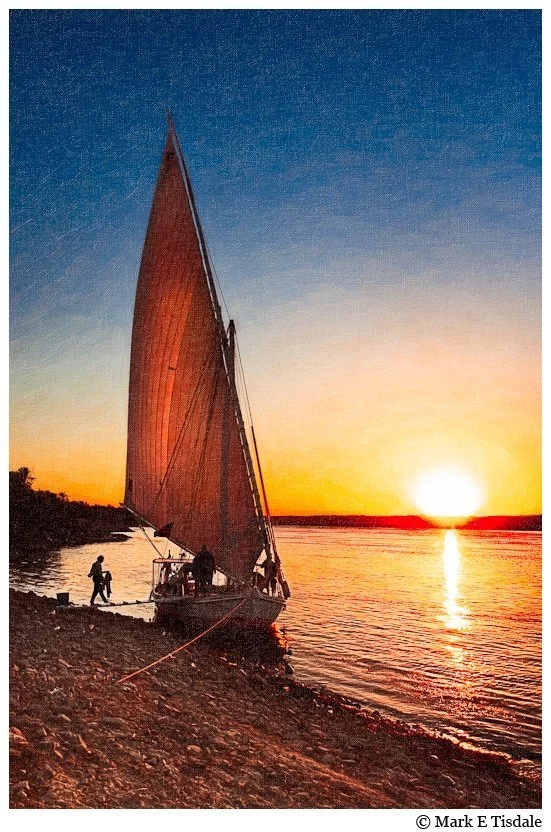 One more sunset shot.  Our second day on the Nile, we had the chance to go ashore and see a typical Egyptian Village.  This was the site that greeted us as we made our way back to the boat for the night, a fantastic sunset silhouetting our happy felucca on the beach of the Nile.  The intensity of the light and colors was amazing.
There are more felucca prints and more of Egypt in my Egypt Print Gallery – I hope you'll take a look!