Freebie For 100th Facebook Fan
Okay, a little something special.  I had to go get paperwork out of storage today and also wanted to pick up a print that I had wanted to give to a friend and I picked up another one while I was there.  This will be a gift for my 100th facebook fan – assuming that person is willing to share their mailing info. to get it to them.
It's an 11×14 print of amusement rides at Navy Pier in Chicago (print is 6×9, matted ready for an 11×14 frame).  There's some photoshop involved in this one to give it the appearance of a lomo camera.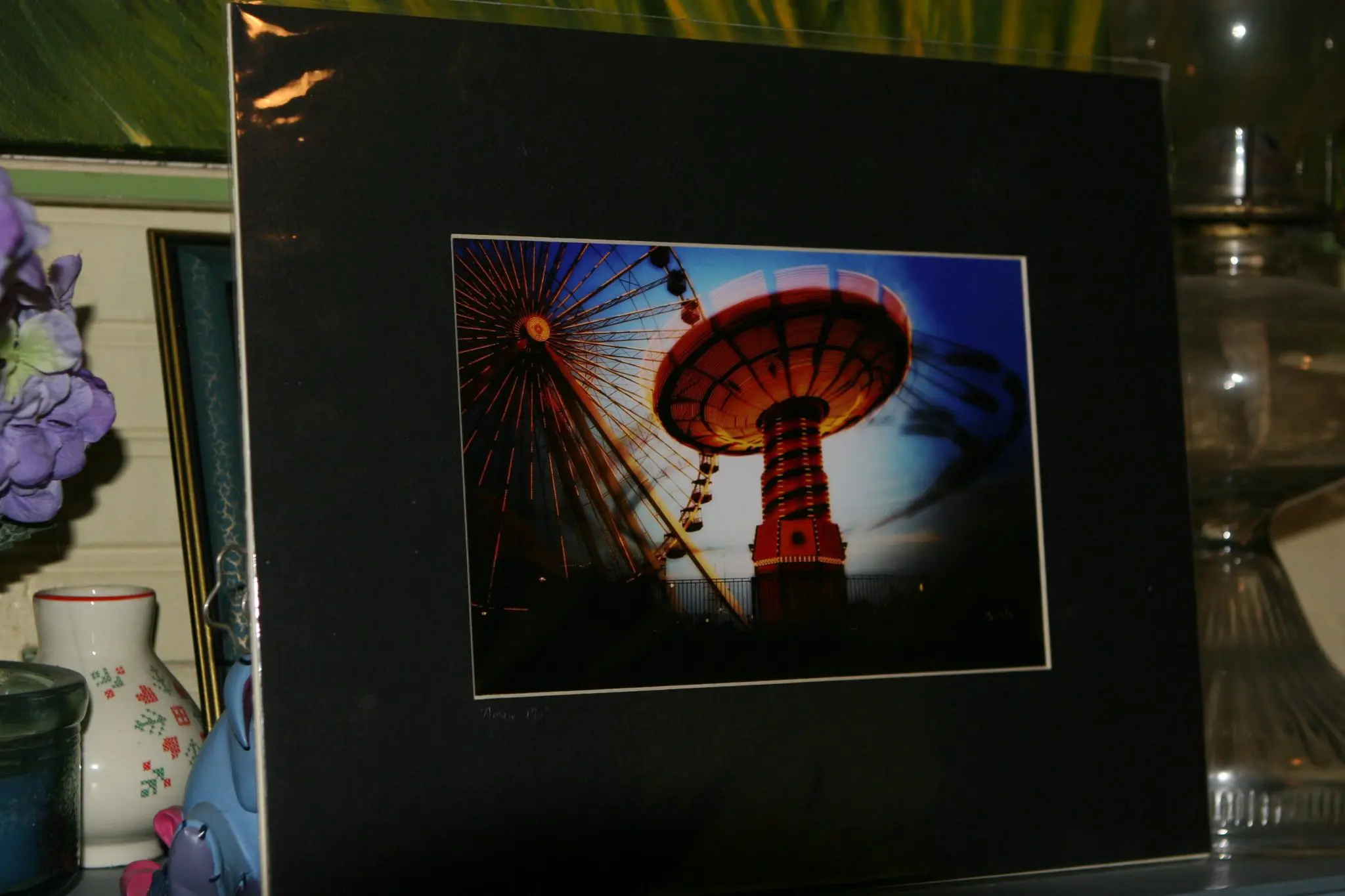 Hope to post that there's a winner soon!