Just Surf – California Surfing
I took this California Surfer photo near Santa Cruz on my first visit there.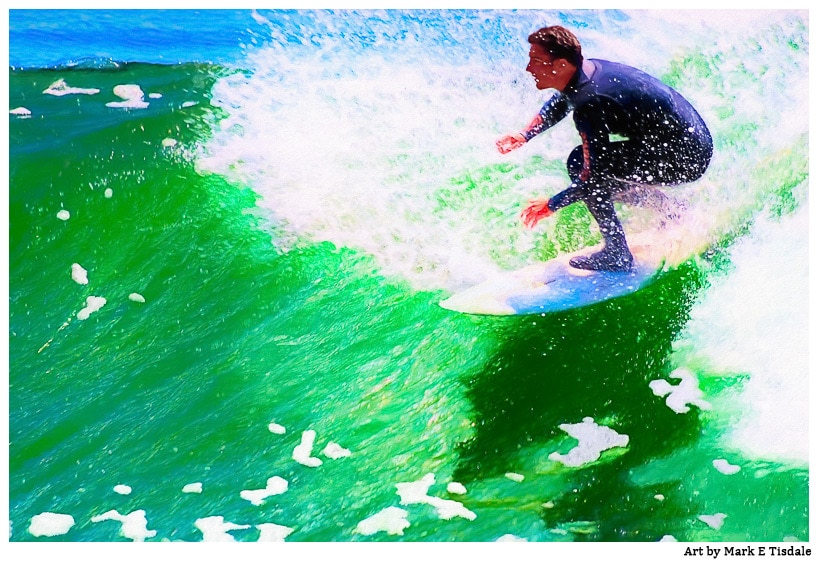 I had a long weekend in California thanks to a Monday business meeting and used the opportunity to spend a weekend checking out California and mainly wandering the Pacific coast on State Highway 1.  It was my first time seeing the Pacific Ocean and my first time seeing anyone surf other than on TV.  I have to say while surfing had never grabbed my attention on TV, I literally spent a couple of hours sitting on that rocky shore near Santa Cruz watching these guys paddle out and catch a wave (or try to) and then paddle back out again. Its definitely a very zen thing to watch, one person trying to find that perfect balance to ride a force of nature. I'm not sold on the idea of doing it myself (yet), but I definitely do enjoy watching it and would love to photograph more California Surfers in action one day.
This picture really captures California Surfing for me, that feeling of watching it for the first time. I still look back at this California Surfer print and feel that calm and exhilaration I felt sitting on those rocks watching surfers in action on the waves off the Northern California coast.