Now Selling On Etsy – Follow My Latest Adventure As An Artist
An update is long overdue from my side of the fence, but this one shall be a short one. A lot of my time this year has been taken up with family health issues since my Dad's stroke in March. New work has come in fits and spurts never mind any of my other plans. One of those plans that has been in the hopper since late last year was to begin selling on Etsy.  Between procrastinating and illness, it's a wonder I ever opened my Etsy shop!
I suspect many of you have heard of Etsy before. But if you have not, Etsy is a large online marketplace aimed at people seeking out unique art, crafts, and vintage items. I know I've bought my share of gifts there in the past. So I figured selling on Etsy was an opportunity to reach people who may not have previously stumbled onto my art. I know it may be hard to believe but I'm not a household name yet so any chance to introduce more people to my work is worthwhile.
And knowing my own shopping habits, it occurs to me that there may be among you potential customers who will be slightly more likely to purchase from a site you have used before. I don't think I'm alone, am I? If I see something I want on a website that I've used before I'm a little less hesitant to take the leap.
That said, I do want to say that the artwork I'm selling on Etsy is something you can already purchase through my shop at tisdaleart.com. But if you have a comfort level with shopping on Etsy, by all means, check out what I'm selling on Etsy at my shop there. And please note that it's too complicated to offer all of the papers and other materials, framing, etc. in a single Etsy listing. So if you have seen something of mine you'd like that's not there or not printed on the material you want, just drop me a note here or through my Etsy shop and I will happily post a listing to fit your request.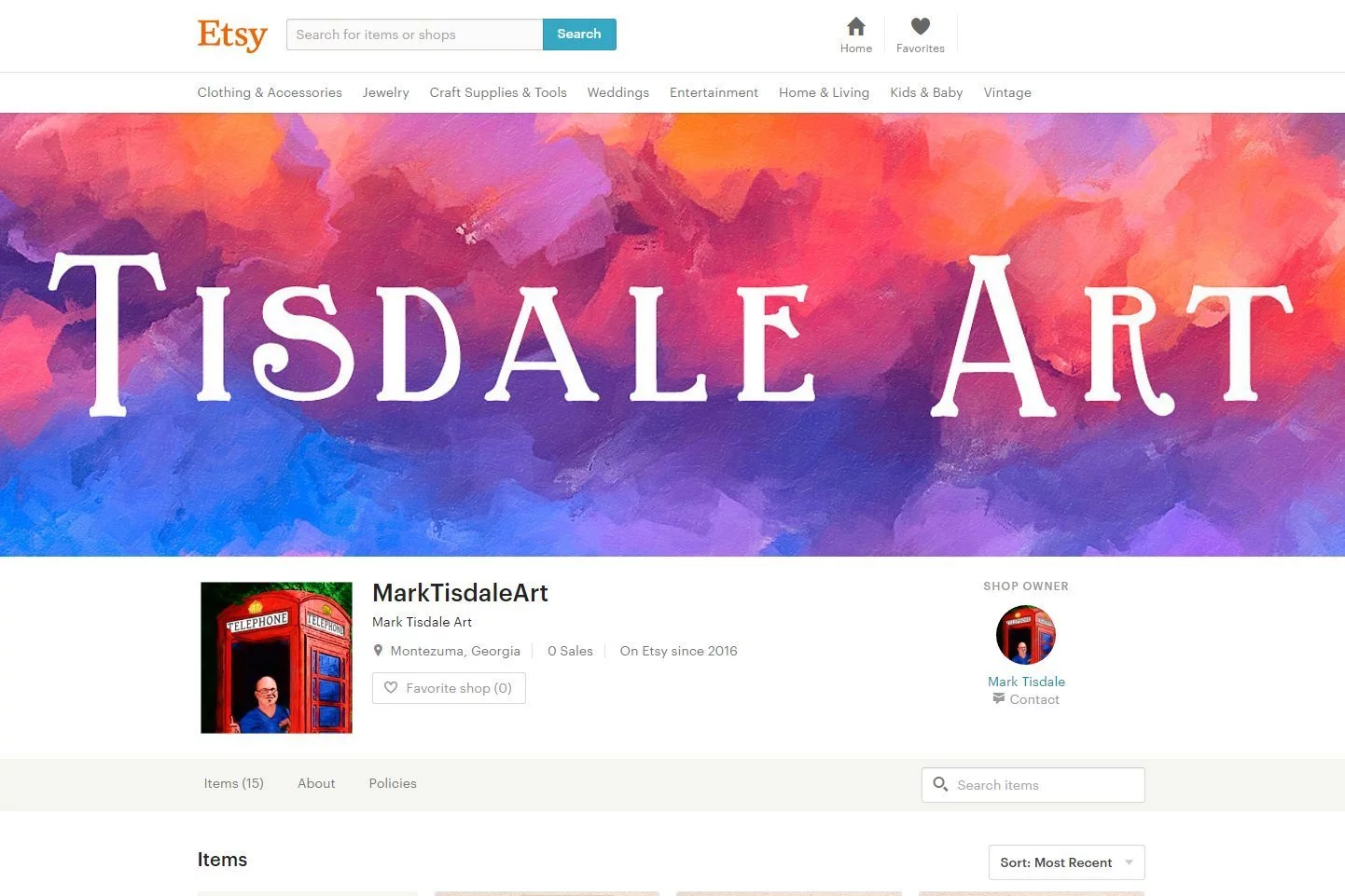 If you have friends you know like shopping on Etsy, I hope you'll share my new shop with them. And if you shop there I hope you'll follow my shop for new listings. I will be sure to post an update on my adventures selling on Etsy when I have more experience with the site. And I will do my best to share some more about what's going on in my world soon.