I mentioned in a previous post that the star of North Dublin had dimmed somewhat, but the city leaders have also pumped money into revitalizing one of Dublin's grand avenues.  O'Connell Street has the distinction of being one of the widest avenues in Europe.  At it's widest point, it measures some 160 feet (49 m) across!  Historically known as Sackville Street, it was renamed in 1924 in honor of Daniel O'Connell, an Irish Nationalist leader.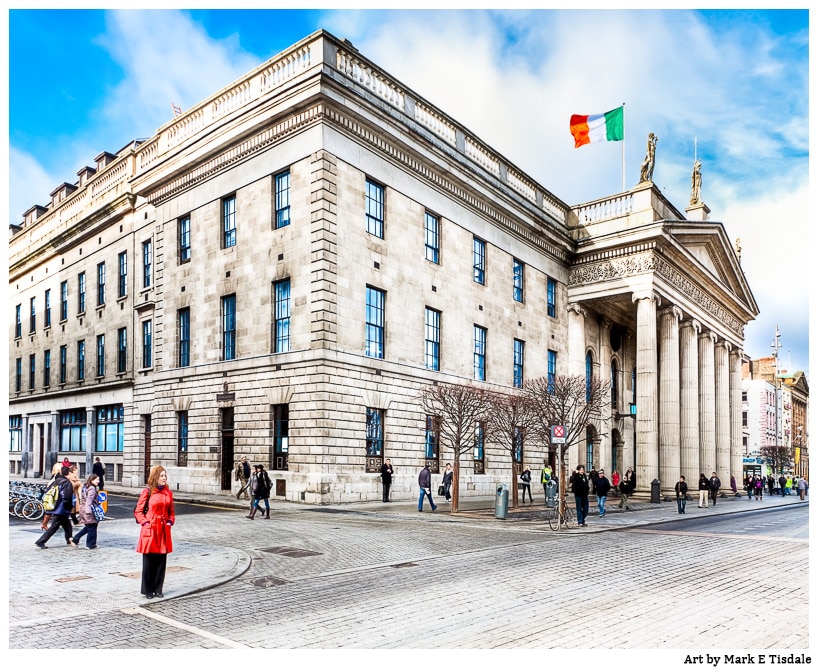 The last of the grand Georgian buildings built in Dublin was this mammoth post office pictured here, completed in 1818.  Still Dublin's main post office, it's also the home office of An Post, the postal service in the Irish Republic.  It's a really gorgeous piece of Dublin's history and in this photo, the lady in red standing on the corner waiting to cross really gave that little pop of color to bring this picture to life!
I kept this picture back from the post of Dublin night scenes the other day.  This photo features O'Connell Street at night and here again you can see the stately main post office and get an appreciation for that wide boulevard from the center pedestrian median.  Quite a lively area when the shops are open!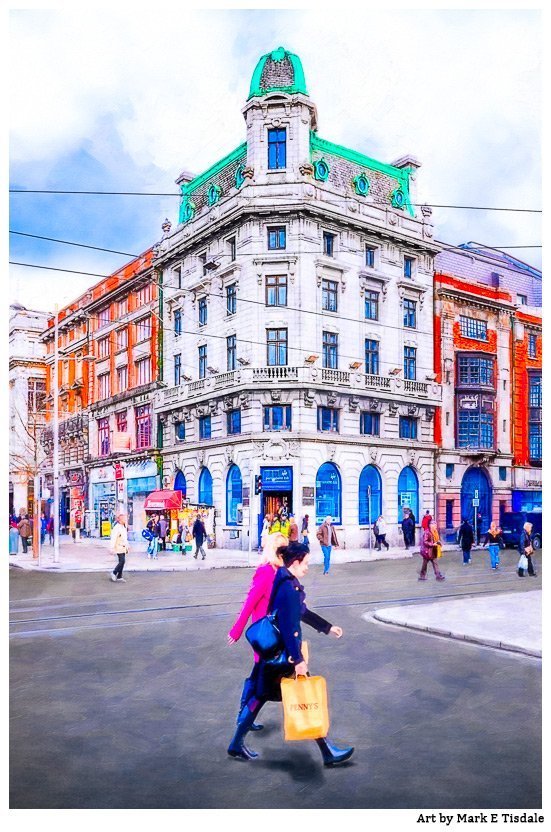 Speaking of shopping!  This painterly styled photo captures more of the people in motion on this lively street. This photo has been given the feel of a painting or illustration through the use of many textural layers that gives this photo a real sense of depth. The architecture in the print really says European streets, doesn't it?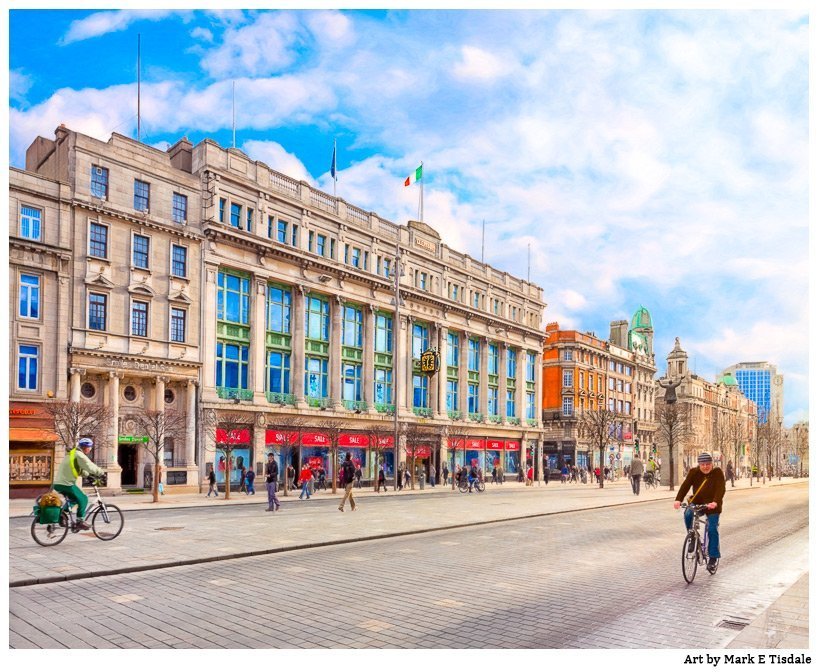 Yet another photo of that wide European avenue.  This was taken on a particularly bright winter morning which really makes the architecture of the shops on the opposite side of the street leap off the page. Sunlight like this is welcome but rare in the winter. Any day I saw the rays of the sun like in this photo, I was on the streets with my camera! My favorite element of this photo is probably not the architecture but the man on his bike, and I love all the people on the opposite side walking. I'm not sure how I lucked out to have so few vehicles in this photo. I guess the early bird does catch the worm after all!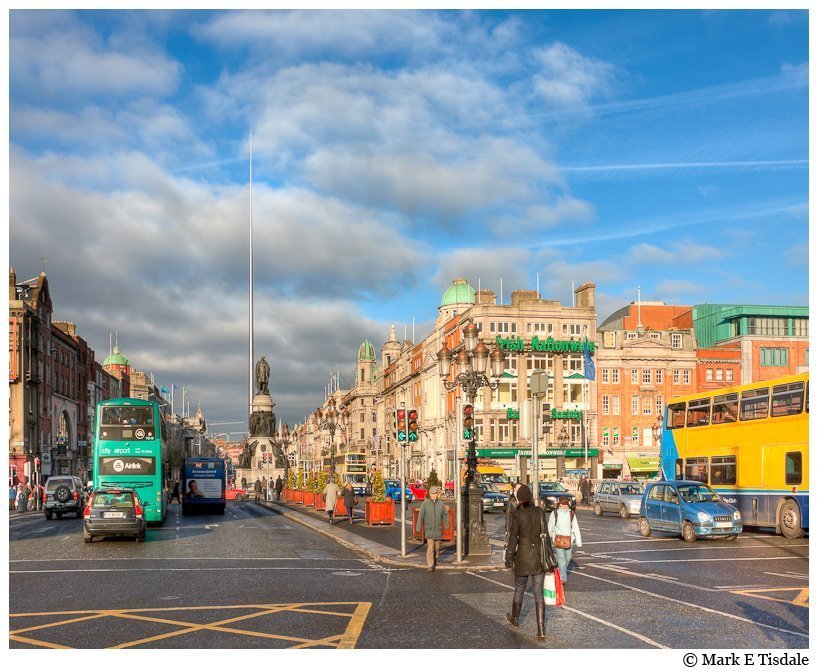 One last view of this venerable Dublin street.  This photo gives you a real sense of how busy this street can be during the day.  Packed with cars and pedestrians, this picture is as viewed from the south end of O'connell Street where traffic converges from multiple streets and many of the main bus routes rumble through.
For more scenes of Dublin, Ireland, please be sure to check out my Irish Prints Gallery.