A Golden Moment on the Chattahoochee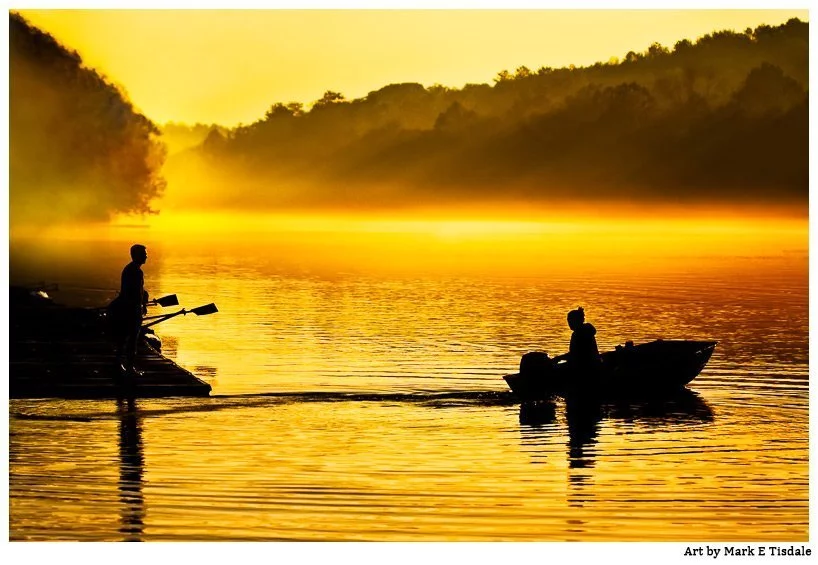 Though the distance between us grows, we're never really apart, that's what this photo means to me when I look at it. Aside from the obviously beautiful golden color, what speaks to me most is the line in the water connecting the two silhouetted figures. The boat wake is a story line that connects the two in an unspoken tale. As observers, we have to make up the story in this art print on our own.
This picture was taken on the Chattahoochee River front in Roswell, Georgia at sunrise. Another photographer in the area turned me onto this spot, a river landing where boats including rowing teams, are put into the Chattahoochee. It turns out to be a great spot for a few reasons, one it's a publicly accessible spot with a great open view of the river and two, the morning light there just seems to be really magical. The photo above shows this I think, the golden light mixes with the mist rising from the lake for a great sunrise effect.
In this picture, the wake of the boat cuts through the current of the river and creates a line connecting the two people in this scene. The story between these figures is unknown, but the viewer gets to use their imagination to create a story about what might be happening in this golden moment.