I only seem to be blogging changes to my site as of late, and for that I apologize. Hopefully with this last piece of the puzzle now in place, I can get back to working more on the art side of things.  You can go ahead and put air quotes around last now, as sooner or later, I will find something else to redecorate here.
Ah, and I'm getting ahead of myself, you're still wondering what the change may be.  Long time watchers probably know that I have been fulfilling my prints through redbubble as my main outlet for quite some time.  This involved sending readers offsite anytime I wanted you to take a look at a new piece of work.  Now, the gallery is integrated with my site.  I'm still offering a very limited product selection at redbubble and remaining part of the community there, but I wanted more control over how my art is presented and what the product offerings are.  For instance, now, if you're interested in just getting a print and then handling the matting and framing locally (or yourself if you're so skilled), I'm happy to report that's now possible!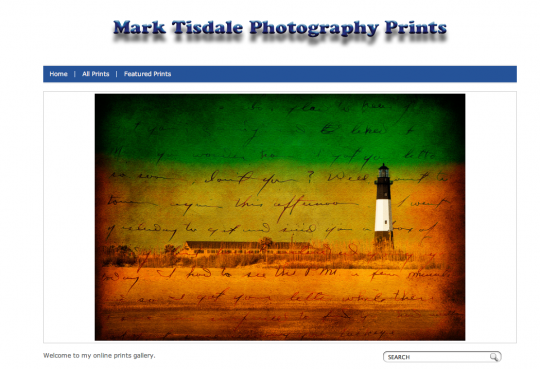 And on the presentation side of things, you can now get a much better look at my work including full screen slideshows in each gallery.  This is one of the things I am most excited about!  The previews previously were okay but getting to see it larger lets you get a better feel for the details!
I definitely hope that you will all drop by and give the new prints gallery a look.
On an not entirely related note, I have also started a new personal project. We'll see how long I really last at this, but it's in the same vein as the 365 day self-portrait challenges and other similar challenges. Mine is really flexible, though because I know I would never hope to complete anything quite so strict. Mine just requires me to do something artistic each day. I'm up through 15 days now at least!  By no means does that imply I have created 15 masterpieces or will even over 365 days, but it keeps the mental juices flowing.  I hope you'll check out my progress on my 365 day art challenge page and check back in later to see how far I make it.