An amazing part of our trip was two days relaxing on the Red Sea at the Sawa Camp near Nuweiba.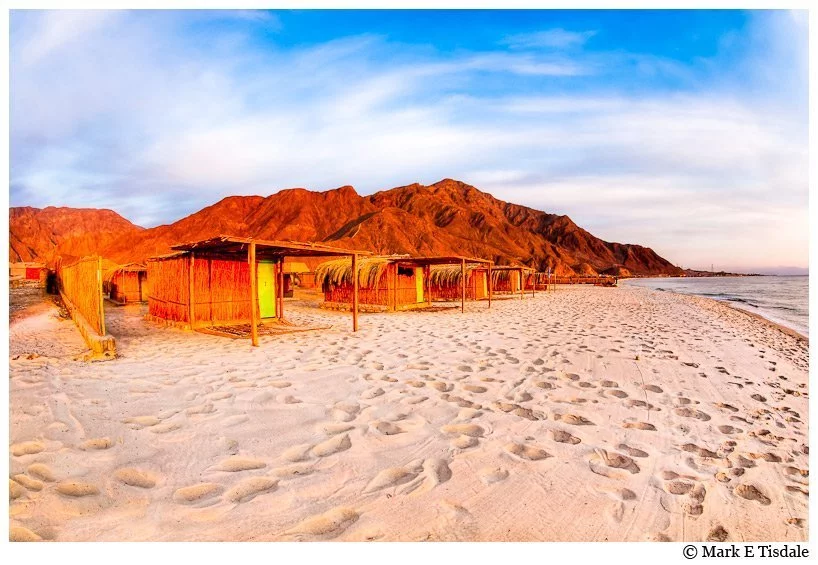 We literally stayed in straw huts a few steps from the waters.  Here you can see an early morning shot of the beach and huts with a mountain range as a backdrop.  After over a week of being on the move, this was a great place to just relax.  Some in the group went scuba diving and their was a wealth of options like that, but this was my chill place.  Just looking at this photos puts me back into that same state relaxed state of mind.  Check out the clouds streaking the sky with pinks and blues! The best places to relax are the photogenic ones for me!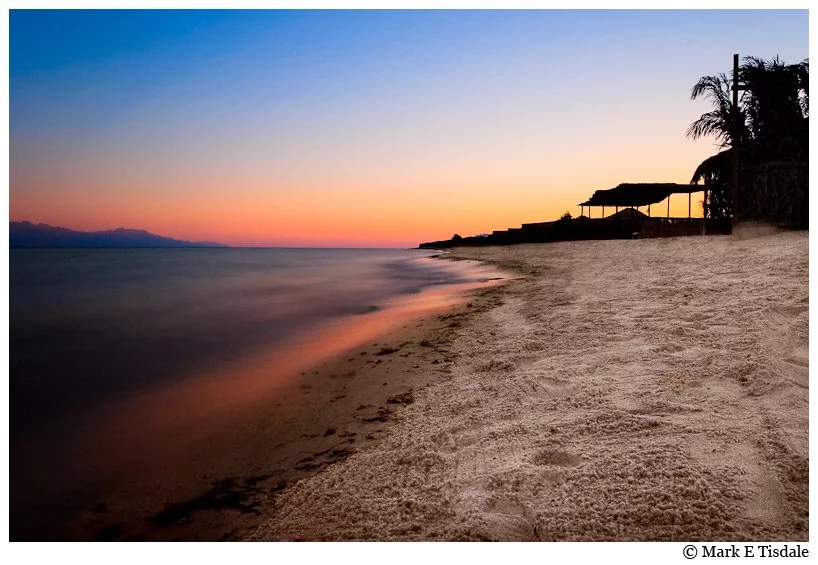 And this is a colorful photo of the sunset.  The mountains you can just see silhouetted on the left side of the photo is Saudi Arabia.  This was taken with a neutral density lens so that it was a long exposure – this is what creates that soft feel to the water and really gave the camera time to soak up some of that rich color.  If it looks like paradise, it's because it was the next thing to it.  Amazing stark contrast, though, a beach location and yet so dry.  There's very little rainfall and the water to this little community on the beach has to be brought in by truck.  Still worth it for a view like this…
For more of my photo prints from Egypt, please check out my Egypt gallery.