During my trip through Egypt, we got to see a lot of the great desert, the Sahara.  We also learned that Sahara is Arabic for desert.  So, those of us calling it Sahara Desert, as I always had, are really saying "desert desert."  Is it the desert so nice they named it twice?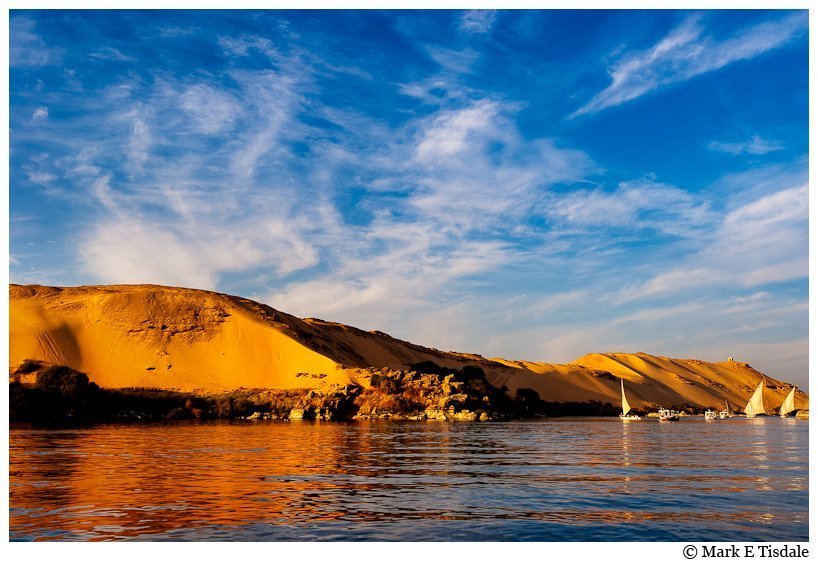 The Sahara covers most of Northern Africa and is the world's largest hot desert.  The size and intensity of the desert may have fluctuated over millions of years, as there is evidence of it being less severe in the past, but by 3400 BC, the Sahara in Egypt existed pretty much as it does today.  This was my first view of the Western dunes along the Nile near Aswan.  We made our approach by boat and it was a gorgeous view.  Gigantic sand dunes glowing in the late afternoon sun.  In the right hand of the photo, you can see the sails of Feluccas against the dunes.  The dunes of the Sahara can reach heights of 600 feet, and it's not impossible to believe looking at this photo!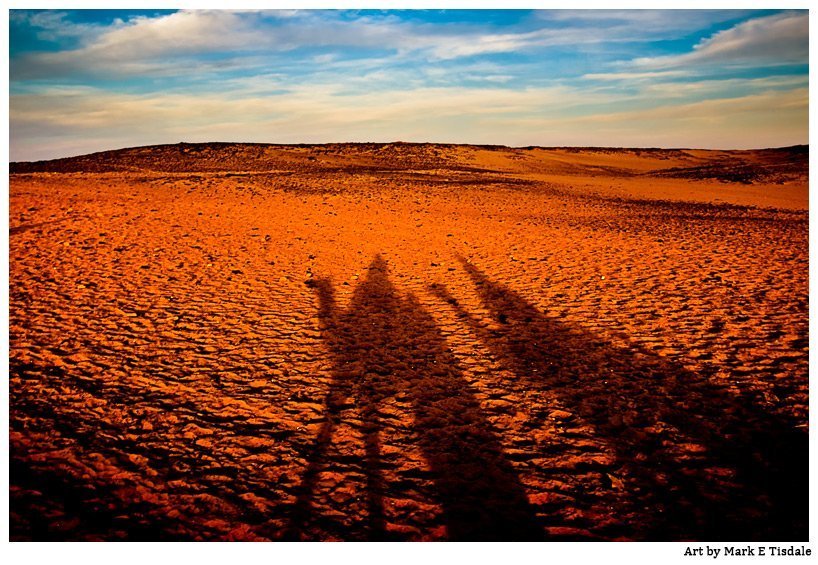 This photo was taken from the back of a camel.  After our boat ride across, we had the opportunity as a group to ride camels.  I will say the height was a little daunting, but it's an experience that I wouldn't trade.  After I had the courage to get my camera out, I had to go for this shot.  The funny thing was, I had this photo in my mind before I ever arrived in Egypt.  I never, however, imagined that I would photograph the shadows from the back of a camel myself!  The light was just fantastic – the late afternoon sun offered warm colors and long shadows.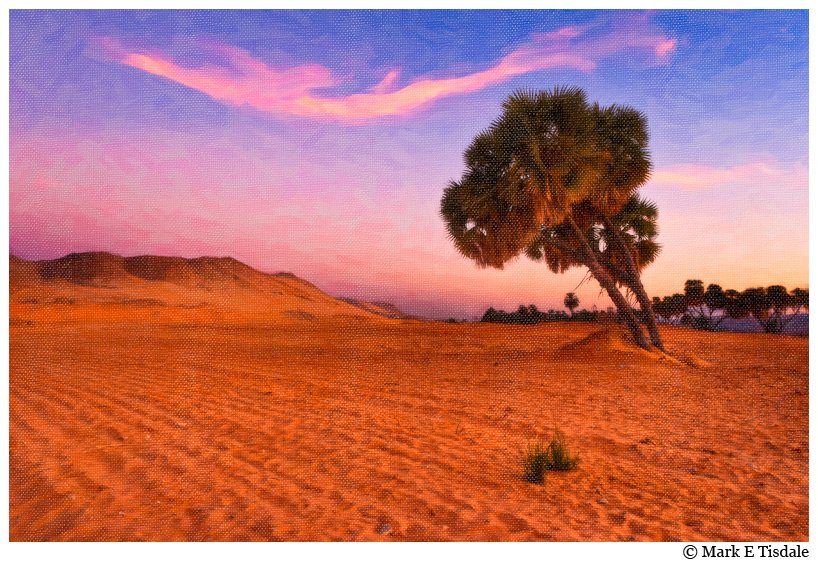 This photo this textured art was based on was taken in the early morning somewhere between Aswan and Luxor.  We had spent two nights in a Felucca bound for Luxor and this was the last morning.  You'll see a little vegetation in this photo, especially on the horizon.  this is the influence of the Nile waters.  The Nile is truly the bringer of life to the desert.  The farms and any vegetation clings to its banks.  The father away you get, as in this shot, the dryer it is and it's a rapid effect.  Still, the starkness is very beautiful in its own way.
For more photos of the great beauty of Egypt, please check out my Egypt Print Gallery