One of the first places I found myself on a fairly random stroll around Dublin on day one of my trip was Trinity College.  The college was established in the late 16th century but the bulk of the architecture of the current campus is  a good deal newer  but very inspiring nonetheless.  I never burrowed deep into the campus but enjoyed the main square and, of course, checked out the Book of Kells in the library.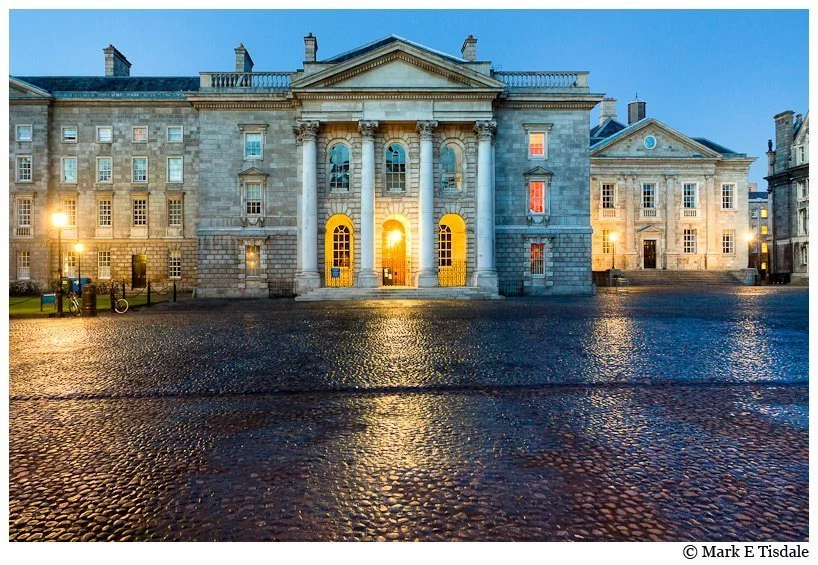 The stately building pictured was built in the late 18th century and houses the college chapel. It was designed by Sir William Chambers to match the Examination hall built previously on the opposite side of Parliament Square.  This is adjacent to the main entrance to the campus and the impression it makes on first time visitors is impressive.  This photo was captured during dusk while the sky was a great blue just before night.  The street lamps and lights had already come on and creates quite the atmosphere on the cobblestone square.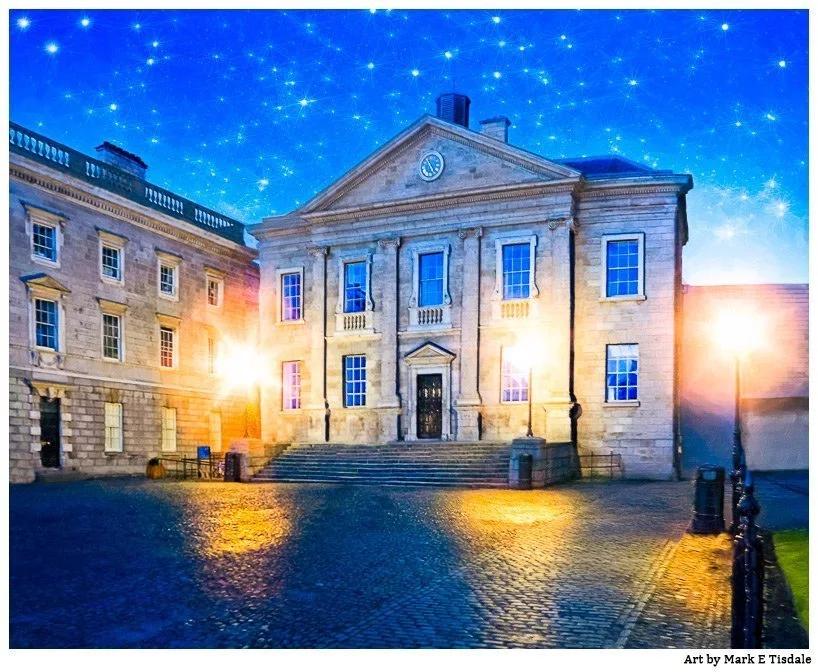 This photo is from dusk bordering on night on the campus of Trinity College.  This is the dining hall, originally designed and built in the 1740's by architect, Richard Cassels.  The first structure failed twice and was rebuilt by Hugh Darley.  Damaged by a fire in 1984, it has since been restored.  This picture has had textural layers added to create a feel that evokes a painting or illustration – it really accentuates the vivid blue of the sky and the warm yellow of the street lamps.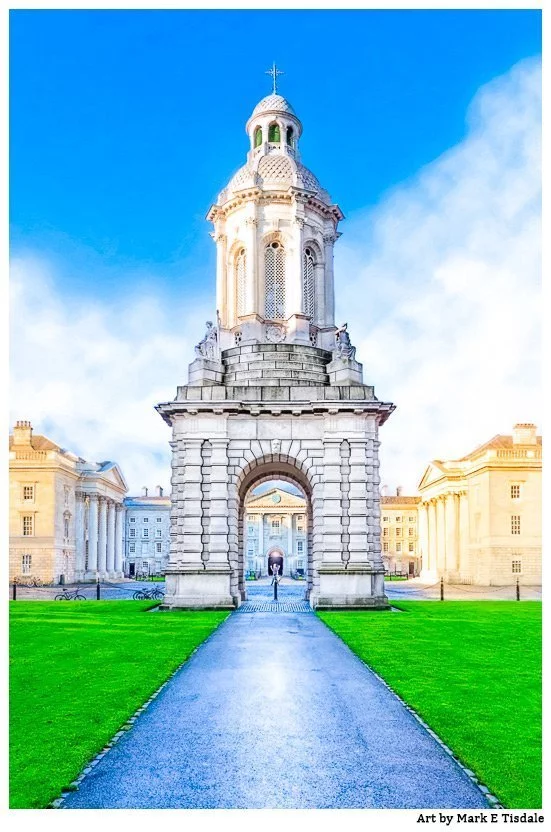 One final photo from the campus of Trinity College. This one as actually taken on the incredibly sunny first day I experience in Ireland. So, for me it holds a special place, but I suspect the subject and great light will appeal to a lot of people who have seen Trinity College or attended school there. The Campanile is often used as an official symbol of the college and Parliament Square behind it is bathed in a great light! I couldn't have asked for a better first day in Ireland.
If you enjoyed these, please be sure to check out more of Dublin in my Irish Art Print Collections.