When I went to Savannah for a few days last Fall, my travels turned into a couple of days at the beach and less time in Savannah than I had planned.  This only means that I must return to this beautiful area sooner than later. Still the coastal area draws me back as well. The beach at Tybee alone was worth a couple of days waiting for my flight out of Savannah's airport.
These picture are just an example of how beautiful and peaceful this place is. It probably didn't hurt that I was there in fall and in this particular case on a Sunday afternoon when even the weekend revelers had departed for home. The sunset for an overcast afternoon was surprisingly pretty and vibrant as you can see.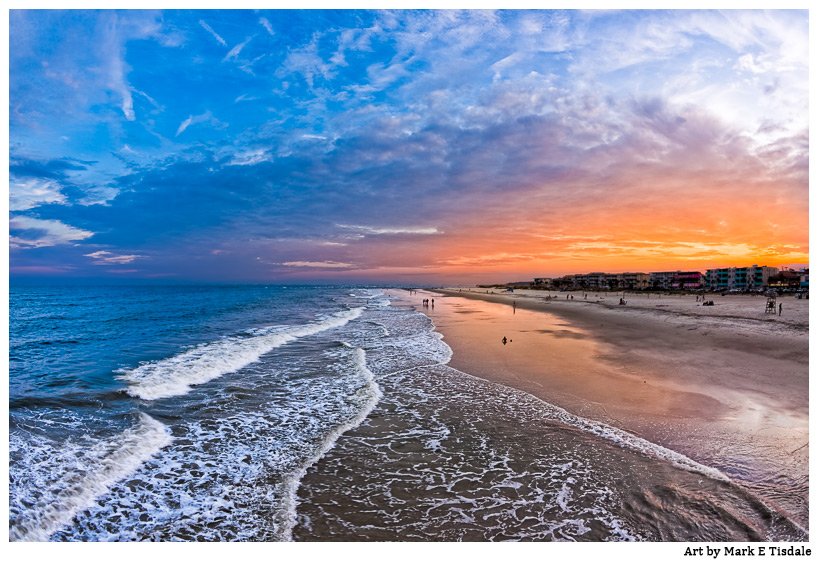 Photo above is of the beach nearing sunset. At this point, there's even gold mixed into the sky in the west. This view is a wide angle picture taken from the Tybee pier. This print provides a great view of a beach many vacationers will be familiar with. I love that the photo is divided into thirds, beach, sea, and a gorgeous sky to top  it off. It takes me back to that moment. I can hear the waves lapping on the shore and smell the salt in the air..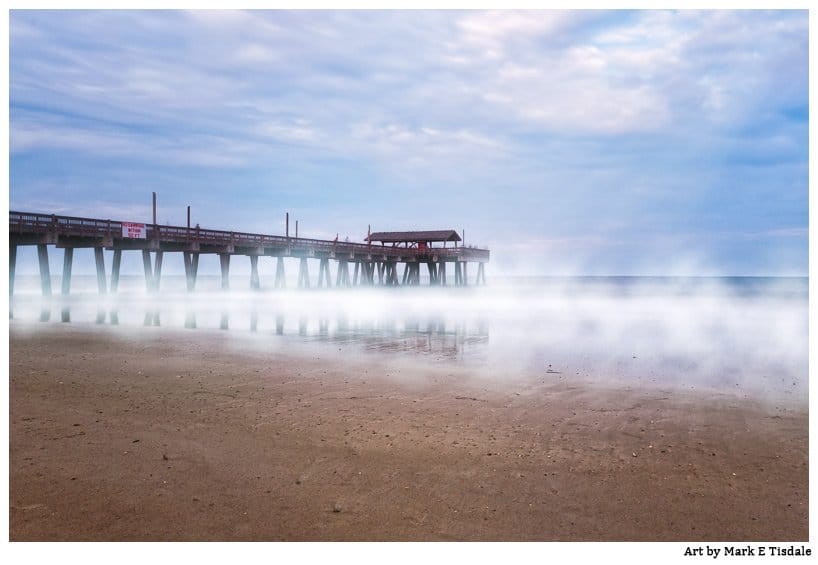 This is a beach level photo of that lovely pier. I shot this with a long exposure which has reduced the waves to mists above the water. This method of photography is also why the beach feels relatively void of life, people strolling by vanish from record on long exposures. One would have to stand still to register at all. If you could see this larger, you'd see a few "ghosts" up on the pier – people who paused just long enough to appear in an almost silhouetted form. There's something haunting about the result, and it reduces the image to the key elements I was after at that moment, the landscape from beach to sea to sky, all connected by that long pier. This is one time, I wanted to remove the human element to focus on the landscape itself.
If you enjoyed these selected photos from Tybee Island, be sure to check out my prints collection. There are more from on and around Tybee Island in my Coastal Georgia Print Gallery.