On my trip through Cornwall, we saw a lot of gorgeous coastline.  The coast is full of dramatic cliffs and gorgeous views.  Since Cornwall has been a vacation destination for so long, there are lots of little scenic spots and walks along the coast that are easily accessible.
One such trail is a short walk that rises from Sennen Cove to the famed Land's End.  Lands End is the most westward point of mainland Britain.  It's a major tourist destination in Cornwall.  Lands End itself was honestly a bit overly touristy for me, but I loved the walk there.  As you can tell from the picture, it's a gorgeous coastal landscape.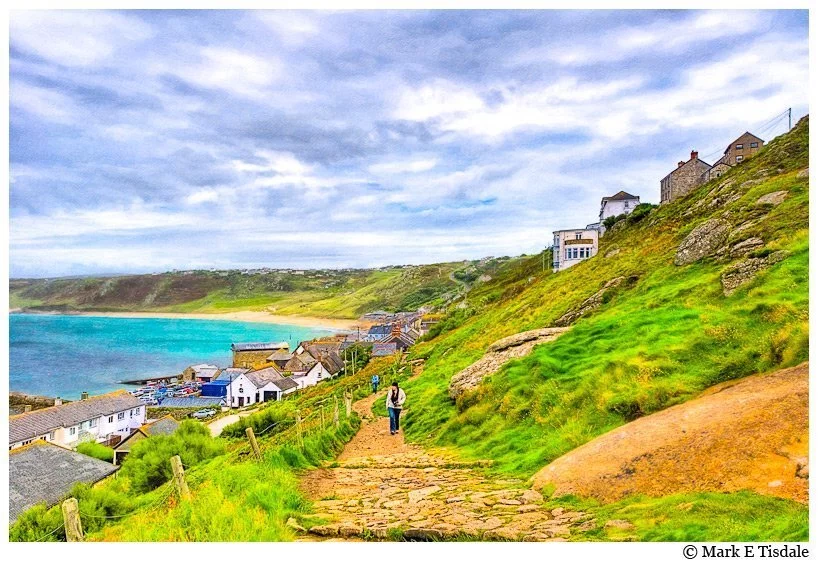 The actual stop designated as Land's End was a bit too touristy for me, but the beginning of our walk pictured above and the coastal views in between were gorgeous, idyllic, everything I had pictured when planning a tour to Cornwall!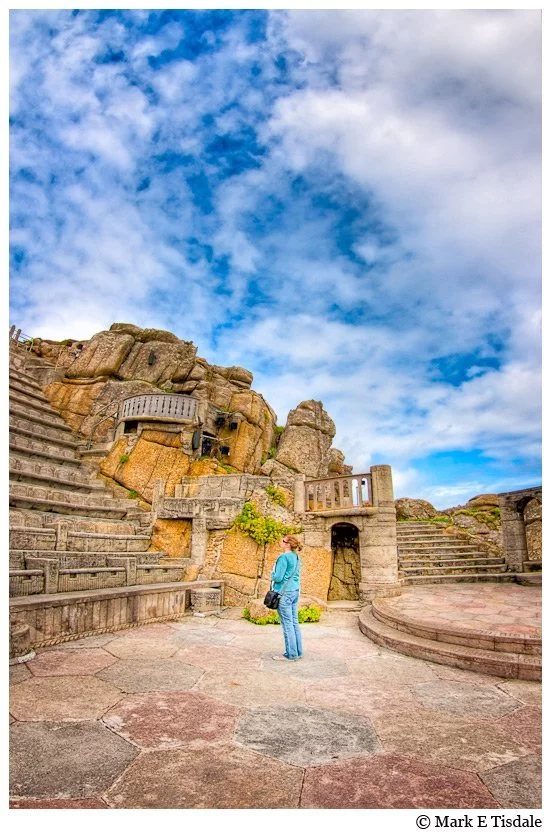 My last (and favorite) of our stops along the Cornish coast was Minack Theatre seen in the photo above.  This theatre was the child of Miss Rowena Cade.  She built (mostly by hand) this gorgeous and somewhat chaotic little theater that hugs the cliff side near her home.  A local theater group staged A Midssumer Night's Dream for two seasons (starting in 1929) in a nearby meadow.  When they decided to put on The Tempest, Miss Cade offered her garden and proceeded to build her cliff side theater.  The Tempest in 1932 was the first of many plays staged here and Miss Cade continued to add to her theater the rest of her life.  She passed away in 1983, aged 89.  The theatre has run as a charitable trust since 1976 and today includes a museum to Rowena Cade who will certainly be remembered by many.
For more prints of Cornwall and the UK, please check out my Britain gallery.