New York has a well earned reputation for the city that never sleeps and the night lights are a must see for anyone visiting. Aside from just walking and enjoying (recommended), there are also open top bus tours of the night lights that are great fun.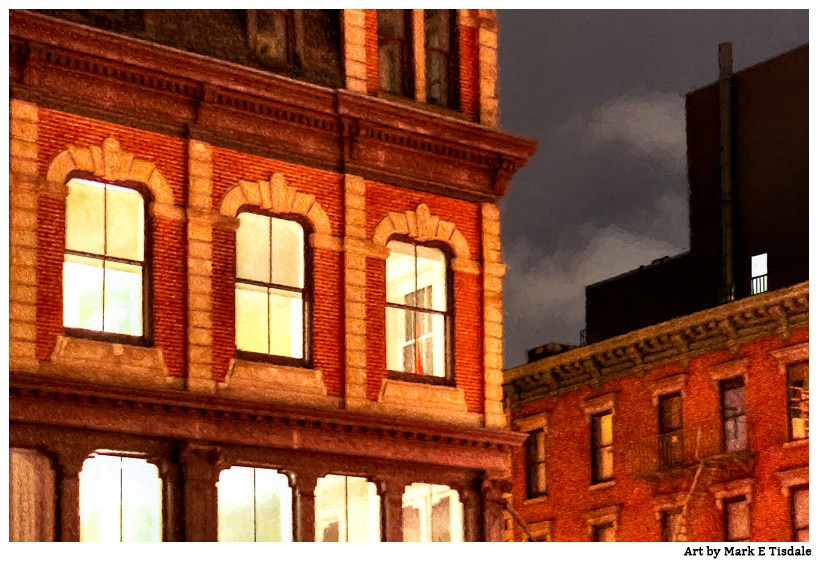 This is perhaps my favorite photo from the open top bus, and every time I look at this New York Nights scene, I anticipate finding a caped crusader on the jagged outline of the buildings in the right portion of the photo. This picture is very much New York at night, windows filled with lights and  silhouettes all around. The rich details of the building in the foreground are particularly aesthetically pleasing.  I think this photo is a real conversation piece and it was that almost graphic novel feel to it that led me to give this a textured treatment – the end result feels very illustrative to me.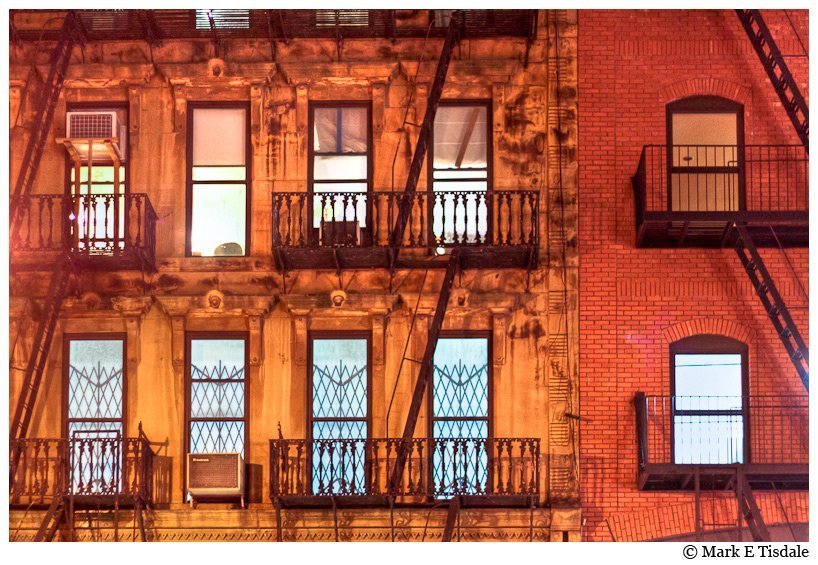 I have long ascribed to the notion that photography is learning to paint with light, to capture an image based on the light that's hitting the subject. At night, though, there's a second consideration, the deep shadows and the feelings they evoke. Look at this photo and ask yourself if it would be the same without the heavy shadows from the railings and fire escapes? It's still a story of light but it's a different story from day photos.  Maybe it's minimalist light painting? I have several photos of these buildings cloaked in shadows with lights breaking through, but this picture is my personal favorite.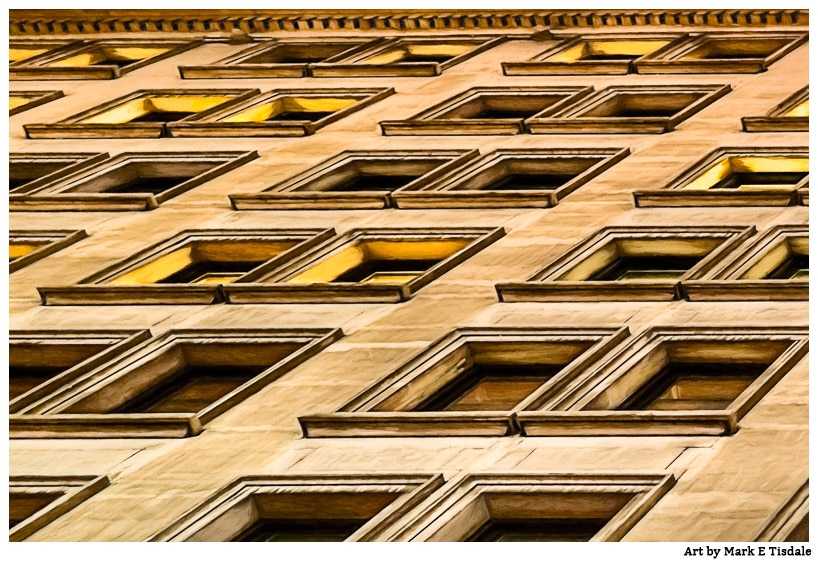 This particular picture was of interest to me because there were so few windows with just a scant bit of light peeking through.  I also literally bent over backwards to get this viewpoint looking up the wall instead of a straight on view.  Would love the architectural details of this building anyway, but the shadows and light in this photo make it feel somehow more appealing.
If you enjoyed these photos from New York City, I hope you'll take a wander through my online gallery: