Newquay is a an awesome little coastal town in Cornwall.  There has been human activity here since prehistoric times and a fishing village as far back as medieval times.  It's lovely location and accessible sandy beaches have made it a tourist destination in Britain for more than a century now.  In more recent times, it's become a favorite of surfers.  The official population of Newquay is around 22,000 people, but in the summer it can grow to more than 100,000!  Even during my visit in September, on a decent afternoon, the water was crowded with surfers.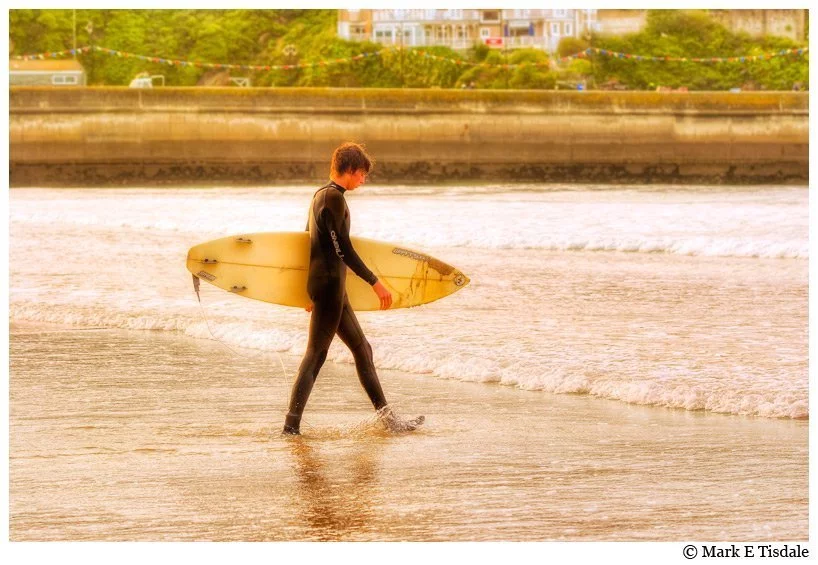 My first exposure to surfing was on a drive up Highway 1 in California several years ago.  I spent hours watching and photographing surfers paddling out, getting up on their boards and trying to get that perfect balance that allows them to ride the waves back to shore.  It's really incredible and although I'm not sure you'd ever find me trying it, I definitely understand the zen of it now.   There wasn't any great wave action while I was in Newquay, but there was awesome light and plenty of surfers to capture with my camera. I really enjoyed taking photos of them going out and contemplating the waves like in the picture above.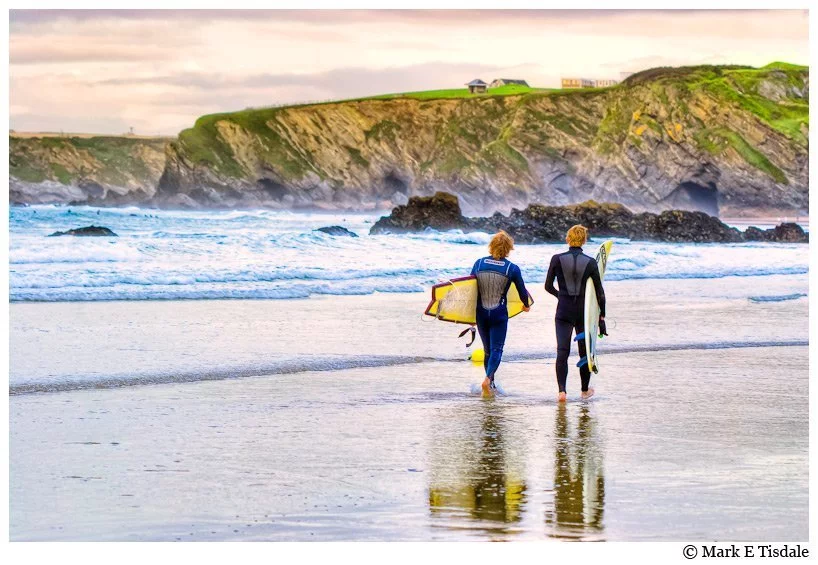 Another photo of the beach at Newquay – with only the little bit of ocean visible, you can see how crowded the water is even in the shoulder season.  Two of the surfers are contemplating the sea before them.  The light that afternoon was really special as you can tell.  The sky is a mix of blue and pink from the sun low in the sky.  But the wet beach has become exceptionally reflective of the whole scene.  Would love to go here again when the waves were really up!
For more prints from the UK, please check out my Britain gallery!