Looking for vibrant artwork that isn't mass produced? The prints you'll find here are often colorful and always memorable. Let your neighbors buy ordinary art while you choose to express your individual style.
Each print is individually made to your order and available in a range of sizes and formats. Choose from prints to frame locally or ready to hang framed wall art, canvas prints and more.
After multiple trips to Europe in the winter, I'm still surprised by the quality of the light on a sunny day. There may not be a lot of sunny days, but perhaps the trade-off is that the sunny days like this one on the Dublin waterfront are indeed more special?
This Dublin print primarily shows Ormond Quay on the north side of the River Liffey. The great golden sunlight against those dramatic skies was a winning mix. Even more so when the architecture that's being highlighted by that light is so fantastic. It's clear that Ormond Quay has a great mix of mostly heritage architecture as well as some modern. Off in the distance, you can even see the top of the dome of the historic Four Courts building on Four Courts quay. There's a real feeling of the historic Dublin waterfront in this print.
The Liffey is the beating heart of old Dublin. When the city was founded in Viking days, it was because of the Liffey. In days past, you would have seen boats docked all along the quays of Dublin. The quays today are the remnants of that port city past. As with a lot of historic cities, since the ships have gotten much larger, the port has since moved further out to sea leaving behind a lot of heritage buildings and a port city charm that's partially lost to modern eyes. Everything faces the waterfront not for the river view but because it was a major thoroughfare of times past. Before the Dublin waterfront was a quaint and beautiful place to walk, it was the center of cargo and people coming and going from this old Irish city.
I will always remember the rich character of the buildings in Dublin in general. It was simply a beautiful city filled with great character and charm. But I particularly have a soft spot for my Dublin waterfront vignettes simply because it's my first clear memory of Dublin on my first day there. The views along this beautiful old river are etched in my memory.
Do you also have fond memories of walks along the Dublin Waterfront? Perhaps you also experienced a moment of great golden sunlight on the quays there? I'd love to hear what draws your eyes to this particular Irish print.
Your Recently Viewed Prints
Messages From Past Customers
I love my "Toomers Drugstore" and "Auburn Supper Club" prints from Mark. He does an amazing job and every painting has detail and awesome colors. His Auburn prints are a must have for fans that love Auburn as much as I do!
I treated myself last year to two of your lovely works of art. The telephone box & the Scottish cottage on a country lane. Love them!
The Lighting in this print is stunning! Thank you!
I took the photograph of the house to be framed and the young lady who helped me choose the mats and frame was so taken with the photography that she asked for your name so she could see more on the web.
If you hear from an Erica I want a commission!
DeAnn just called me so very excited, she received the picture. She thinks it's just beautiful.
Thank you so much and I'm sure you will be hearing from her too.
Just wanted to let you know, for Christmas, my sister got me a GIANT photo from you of the mountains and sheep in Connemara (Ireland).
It is really beautiful and I love it. Gotta have it matted and framed next.
Best part of my day = getting my prints in the mail!!!!!!!!! Yahoo!!!!!
Absolutely delighted! They are perfect!
Yes! I got my tractor print in the mail today, and I love it! It is beautiful. It is vibrant and ….perfect… and I am going to frame it and hang it asap! I love it. Thank you Mark! You are an amazing photographer.
The print is absolutely breathtaking! I immediately went and had it framed, I just couldn't wait to display it.
I'm excited to show off your work to my friends and family. You are one of the most talented photographers I've seen and it's a pleasure to own your work.
Got my print today – Beautiful! Thanks! : )
Can't wait to get it framed and on the wall.
It was my father's birthday present. Thank you Mark. It brought back wonderful memories for him.
My daughter sent me this print as an early Mother's Day gift. It arrived today and I love, love love it!
It's simply beautiful! The colors are so vibrant and powerful.
Love it… the print arrived today and looks awesome!!
Now I just need to get a suitable frame and get it up where it can be enjoyed.
…it is a surprise for my daughter when she comes home from college.. …and I can't wait for her to see it!!
Nice surprise for her finishing her first year and doing amazing!
Originally I purchased these cards to give for Easter, but they are so beautiful I decided to frame and keep them for myself.
Mark Tisdale's work is excellent.
The cards are very high quality. Images are sharp and colors are vibrant!
I just dropped it off at the framing shop on Friday and had a look at it…. it's absolutely beautiful. I purchased it to replace a painting of Paris and to be honest the way that you have captured Dublin on the river at night makes it look more beautiful than Paris. Beautiful photo, you are very talented.
I just concluded my ordering of 11 metal prints of your Atlanta images.
Thanks for your help and artistic talents!
I ordered a framed print of the Macon County Clinic and Nurses house . My mother… worked there from 1956 until the clinic closed. Now 80 and retired for many years , she often talks about the many people she remembers from those days, My brother  and myself were all born and treated there by Dr. Fred and Dr. Tom. We thought the framed picture would be something she would get great joy from and probably stir a few memories. It is a beautiful artwork and looking forward to seeing her face when she gets this gift on Christmas. Thanks for the Great GIFT!!
I framed the picture of our house and put it under the tree for Sid.
He loved it!
Received the print today! It's gorgeous! I really can't thank you enough.
I'll frame it and hang it in my apartment in NYC as soon as I get back.
Received my red phone box cards today. Thank you – they are lovely. Look forward to purchasing from you in the future.
…thanks to Facebook and finding Mark E Tisdale, a special print will become a memory in my parents' home this Christmas…
I got my print today, thank-you so much.
I love it!
Unlike a purchase from a big box store, your print purchase from this site directly supports this artist. Thank you for making a difference!
Returns are very rare, but rest assured that every print you order comes with an easy 30 day return policy.
Did I miss something you need to know before ordering your art print?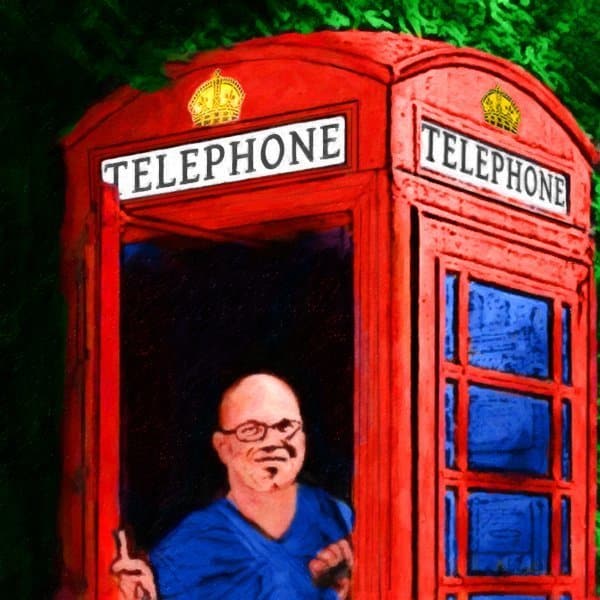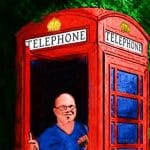 I'm Mark Tisdale, a Georgia artist whose journey started with a love of travel and a desire to capture the beautiful places I saw. It's a path that has changed my life in ways I never would have imagined. I feel quite fortunate to spend my days doing something I love. I have been working as an artist for over a decade and I have supported myself as a full time artist for eight years and counting.
If you have any questions about my artwork or if you're looking for a specific print, please send me a message with your questions, art requests, or comments.
Join Mark's mailing list to hear about featured art and special news from the artist.

Your information will never be shared or sold.
Every message sent will include an option to unsubscribe.