Villages and Towns of Southern England
There's a special charm to the small villages I've seen in southern England, centuries of history, often with one or two grand old building but otherwise fairly simple places.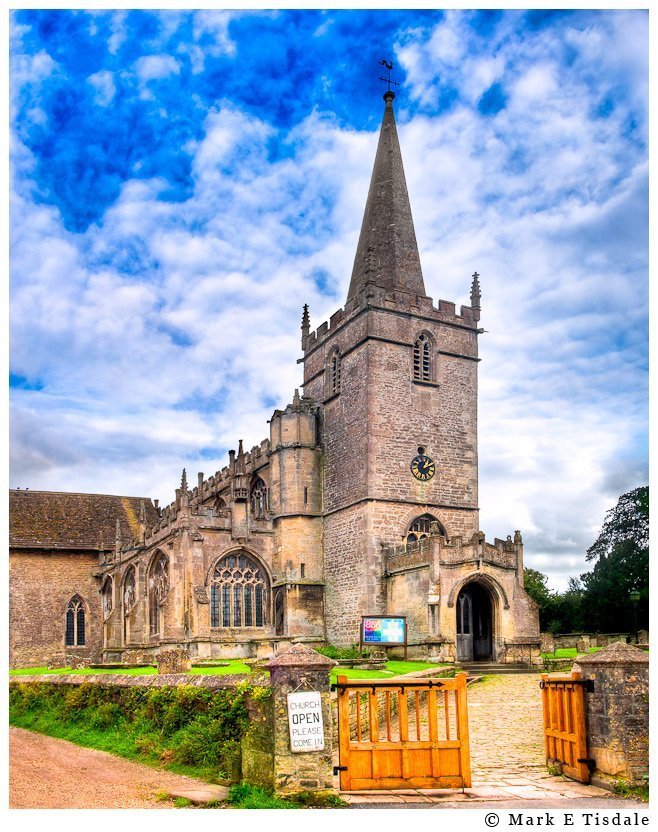 More often than not, the village's church is one of the grander buildings.  In the small village of Lacock in Wiltshire, their Church of St. Cyriac, pictured above was gorgeous.  Granted the whole village is lovely – and because of its vintage charm often used in period movies/serials like Pride and Prejudice.  Although there has been a church here at least since Norman times, the present one was built in the 15th century when  times were prosperous due to the wool and cloth trade.
Pictured above is another grand church also from the 15th century is St Johns Church in Glastonbury.  Glastonbury is a bit bigger and is well known because of the annual Glastonbury music festival.  The towns shops reflect a lot of this free spirit but like any old English town, it has a long history.  Archaeology shows that there's been a church on this site since at least the 9th century.  The current church, though, is most impressive and imposing!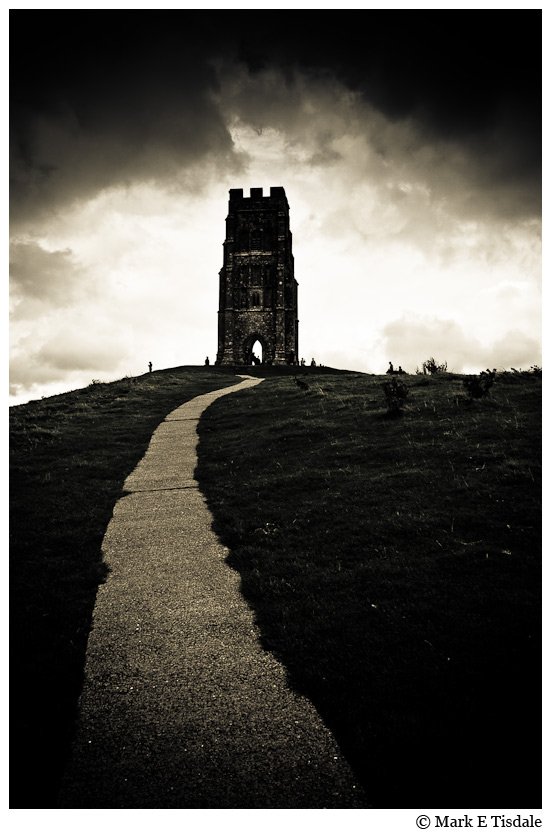 I hinted a bit at the history of this place, not unlike many places in this part of the country, there are many legends about this place, chiefly of Arthur.  Some believe that the Tor pictured above, which once rose out of a marshy land long since drained, is fabled Avalon.  The gorgeous old tower in this photo, however, is much more modern.  It's all that remains of a 14th century church that once stood here.  It was destroyed during the dissolution of the monastic system in 1539 and the tower was restored in modern times.  It's a bit of a climb through pastures, but on a paved path and affords a wonderful view of the town.  The darkness of this shot definitely feels like something dramatic from a legend or tale.
For more prints of Britain, please check out my Britain Gallery.