One of the interesting questions I often get about my photos, aside from what camera do you use, is if I've altered the photo in anyway. I always find the question interesting because I suspect a painter would not get asked that question nearly so much. Painters are practically expected to take artistic license with a scene. In fact, I well recall in college that one of the professors in our art department felt there was no need for photo-realistic painting as you 'have a camera for that.'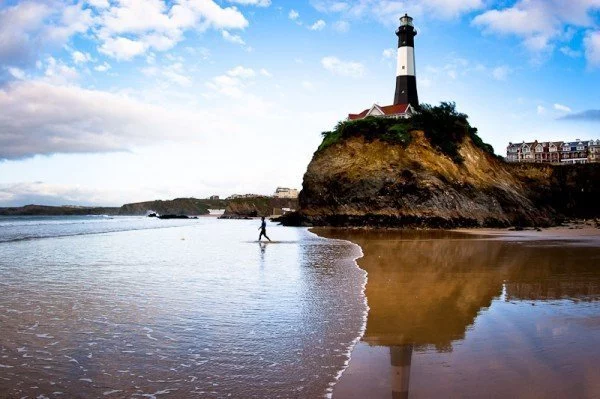 I know in the history of photography it took a good deal of time for it become accepted as an artform in its own right. There was the initial concern that photography was a simple recording of reality and didn't involve an artistic process. This, of course, is not true. Just as it takes vision, creativity and skill to pick up a brush and paint or a chisel and sculpt, it takes similar ingredients to pick up a camera and craft an appealing picture.
I would say I'm fairly transparent that in the end, all that matters to me is if I'm happy with an image. If I'm thrilled with it straight out of the camera, bravo! But if it took post processing in Adobe Lightroom or Photoshop, then I just consider those additional tools in the creative process that produced an image that I considered somewhat complete. I have to admit, though, that an image is rarely complete for me. If a particular image gets popular enough, I may let it rest despite any belief I could do better now, but in truth, I always end up looking back at my work and feeling I would either frame the original shot differently if I had the chance again or edit it differently now. And I frequently do wander through my photo archives and re-visit some places where practical. I think that continued re-working is not uncommon. At any rate, I don't go out of my way to conceal the process. If I did additional work, I'm fine with admitting it.
I did go through my brief purist period. It didn't last long honestly, but for awhile I was only happy if a photo came out of the camera as a final product. Any adjustment was equated to disappointment. Around that time, I started reading a bit more and discovered that one of America's best known photographers, Ansel Adams, was the king of dodging and burning his prints in the dark room.  Now, I'm not comparing myself to Adams, but my point is if someone so well regarded used all the tools at his disposal to create his art, why was I stressing over using the tools I have? This wasn't some earth shattering denouement, and by no means am I suggesting one shouldn't try to continually improve on each and every step in the process, but there's no shame in it it either.
In the past couple of years, of course, as I've embraced my photo art and texturing, I've produced plenty of pieces of visual art that were wholly unconcerned with reality but in those flights of fancy, I think it was always apparent those images were art based on my original photos but not reality. The other day, though, as part of my 365 project, I decided to take it a step further. The image you saw at the beginning of this article? The scene from Towan Beach at Newquay is just a little different in reality.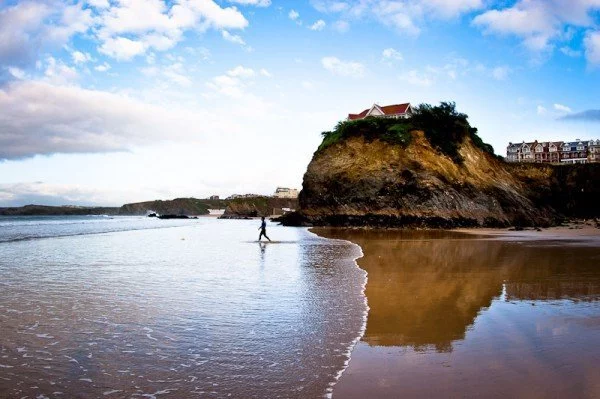 Yep, the lighthouse is fictional. Well, it's a real lighthouse on the opposite side of the Atlantic Ocean (Tybee Lighthouse in Georgia). It wouldn't take close scrutiny, but it was a fun attempt at creating something that might appear real at first blush. I'm not sure I'll attempt these sorts of images in the future but I also have no problem with it. I'm not a photo journalist influencing public opinion nor am I creating deceptive advertising (i.e. advertising you'll stay in the room at the top of that hotel lighthouse… oh, we haven't built that yet…). As such, my only concern when I finish one of my pictures, is do I like this enough to share it with the world right now? And I hope that my judgement is sometimes good enough that some of my work will resonate with my audience as well.
So, what do you think? Aside from photojournalism, should photos be constrained to reality or do we all have artistic license at our disposal?