Alongside the pyramids, one of the highlights of our visit to Cairo was the Mosque of Mohamed Ali Pasha at the Citadel. The Mosque is a major tourist stop for a reason. It's an exquisite early 19th century Ottoman mosque, and although still a mosque, it's prominence and age has transformed it into sort of a gateway for Islam for visitors to the city. There were easily as many tourists padding about inside as Egyptians.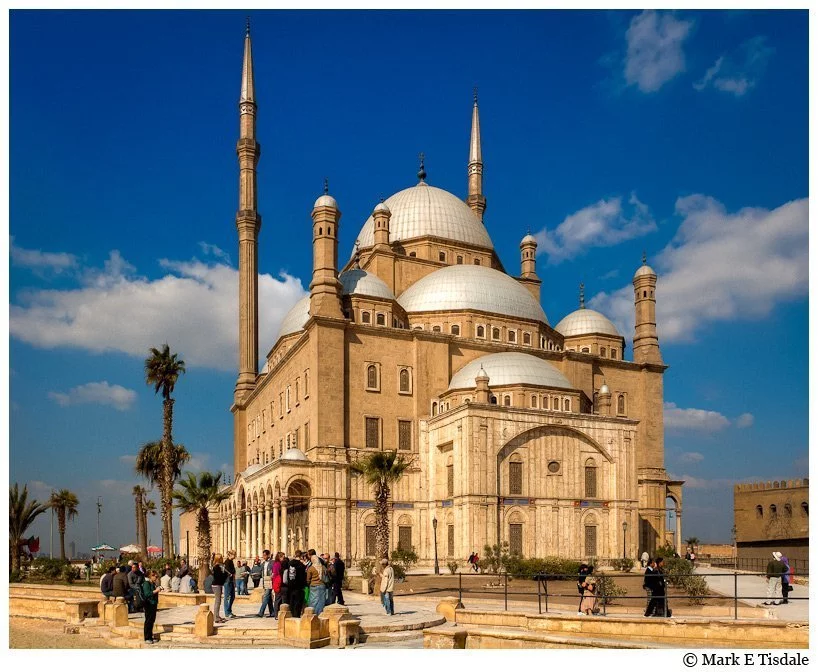 The amazing mosque pictured above was built between 1830 and 1848 in memory of his eldest son, Tusun Pasha, who died in 1816. The citadel is a medieval fortress built on the cities eastern skyline. And this mosque was built within so that this would be the view on the Cairo skyline. This beautiful mosque with its piercing minarets is quite an architectural statement to be sure!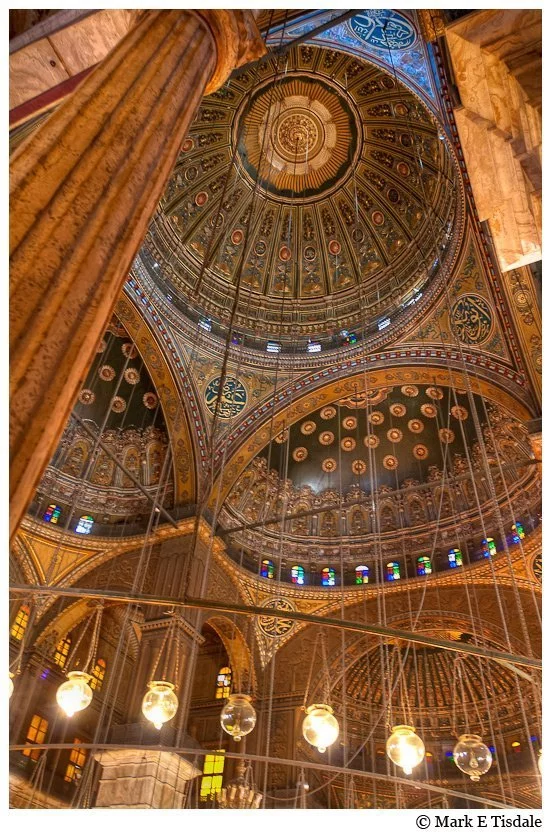 This photo is a taste of the interior of the Mosque of Mohamed Ali Pasha. You can see the elaborately decorated domes and cupolas, the columns, and the wonderful lighting. The interior was amongst the most beautiful I've seen. It was a pleasure to pad about inside looking at the work that was put into this mosque.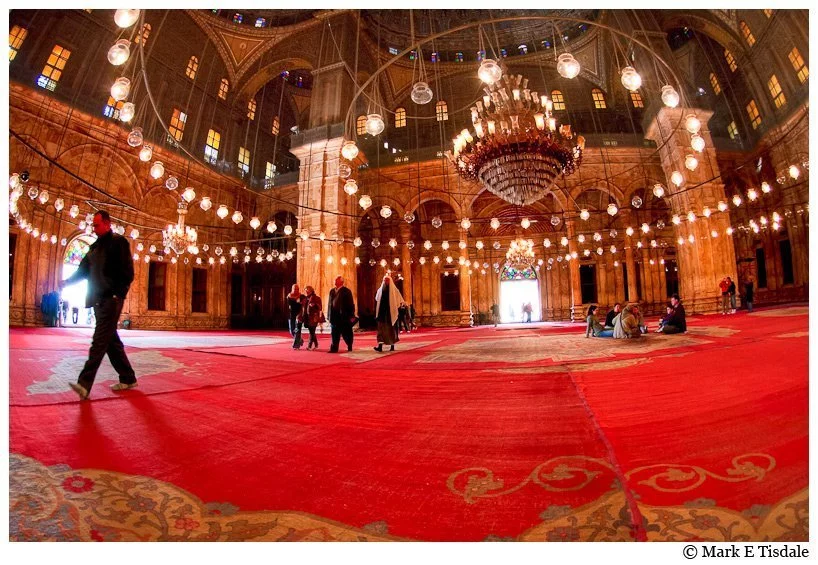 Another picture of the interior. This one was photographed with my fisheye lens so I could get a really wide view.  Also, taken while down low. I really wanted to capture the feel of this building including the really wild and beautiful lighting. The mosque was really as grand as it appears, a wonderful place to be preserved for more generations to come.
More prints from the Mosque of Mohamed Ali Pasha and my Egyptian adventure are available in my Egypt Print Gallery.