The University of Cambridge (informally Cambridge University) is the second oldest university in the English speaking world.  It was established  in 1209 and consists of 31 colleges dotted around the landscape of modern Cambridge.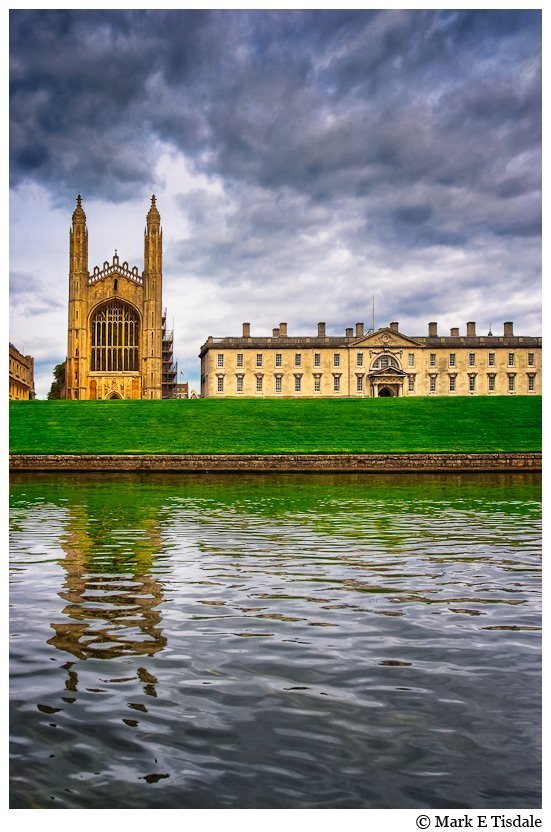 The Backs is the view of the colleges from the River Cam.  The chapel on the right in the photo above is quintessential Cambridge.  This Chapel is both the symbol of Kings and the logo of the city council of Cambridge.  Although locally the college is simply referred to as  Kings, this is King's College of Our Lady and St. Nicholas in Cambridge. Established in 1441 by Henry VI, the gothic styled chapel took a hundred years to complete.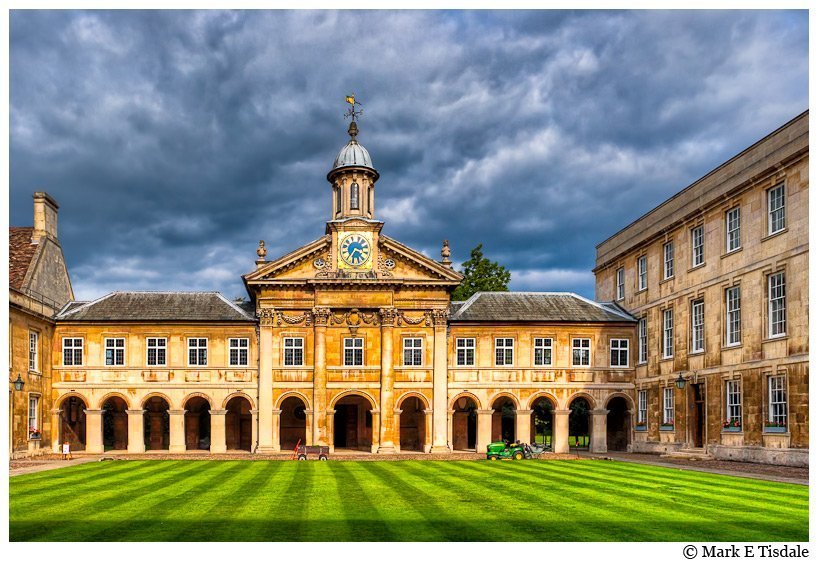 The college pictured is known as "Emma" locally – it is Emmanuel College.  It was established in 1584 and intended to be a place of religious training for puritans.  It's scope has broadened over the years, but it had strong ties to the Puritans of New England.  In fact, Harvard University was named for an alumni of Emma, John Harvard.  The baroque building in the center is the chapel and was designed by the renowned English architect, Sir Christopher Wren in 1677.  The care of the lawn here is apparent down to the little green garden tractor you'll see waiting parked in front of the chapel!
This is only a taste of Cambridge.  It would easily take days to document all the colleges never mind the rest of the architecture in this city.  I hope I get the opportunity to some day.  To see more of England and the UK, please check out my Britain Prints Gallery.