Coming Home – Montezuma, Georgia
I'm really pleased to announce a new book featuring my photography!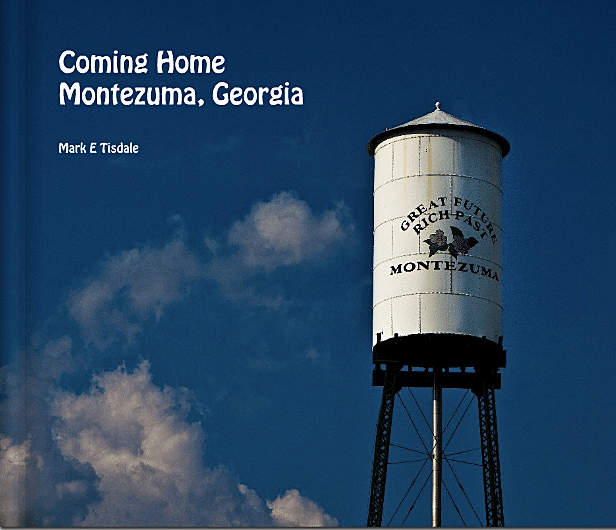 I think this description (which is part of the introduction), explains it best:
This collection of photos has grown over the past few years as my interest in photography grew. Originally, it was just an opportunity to exercise the camera but being home again after a decade in metro Atlanta, my walks around town told a story of loss and change. Old homes that had become derelict were removed and I began to recollect in my own life how much had changed. I became interested in documenting the town as it is now. This also coincided nicely with a tour guide being produced by the Downtown Development Authority for which I agreed to lend some work.
This book is the result. Think of it as a time capsule of Montezuma as it is now in the beginning of the 21st century. The photos are one person's attempt at collecting the images that define a place. I hope you enjoy them and hang onto your copy to share with your children and grandchildren who may one day want to know what your home used to look like.
The book at 13×11 is in the largest landscape format produced by Blurb, a print on demand publisher who does brilliant work.  I personally recommend the image wrap version where the front and back cover are printed on, really a beauty to hold!
I'm really proud of this book and the photos it contains.  It's impossible in eighty pages to cover everything, especially considering how many full page photos there are, but I feel like my choices encapsulate the heart of Montezuma.  So, I hope you'll check out my book – the link below will show you a preview of the entire book – full screen if you'd like.
Available at Blurb
Update: Book was to be discontinued Effective 9/30/12 – more details but I had several requests to leave it available. Do read the follow up post for more on this.